Stand-up flexible pouches, printed using digital technology
Our existing client Leisurechem are experts in the cleaning and safety of pool and spa water. They offer a complete range of swimming pool, hot tub and spa maintenance products to retailers, leisure parks, local authorities and more throughout the EU. Recently they decided to expand, and developed a new brand called Hot Tub Nights which is available direct to the consumer.
Allan Hoy, Leisurechem Director, had the dream of launching Hot Tub Nights, a range of luxury hot tub products, five years ago. He designed to create the perfect hot tub evening for his customers who used to visit his previous retail outlets, saying they were having a 'hot tub night'. The range launched early August 2018, initially with a large choice of aromatherapy bath salt crystals.
Allan said:
"I designed the product specifically for the consumer and online sales, and Hot Tub Nights is firstly available through Amazon and on Ebay.
We've enjoyed a really successful launch, and the pouches are the perfect packaging – especially with the addition of digital technology"
Quality is key with any products they sell, and Hot Tub Nights has been specially formulated to safely enhance the water in hot tubs, inflatable spas and baths, without affecting the hot tub water chemistry. Leisure Chem know that quality also extends to the packaging, so when the idea came about, they contacted CS Labels to speak to us about the most suitable way of packaging and marketing the product.
With a launch of a huge 20 fragrances, digital print was key to provide a successful and adaptable way of packaging the product.
We helped them create a wonderful digital stand-up pouch displaying bright graphics, and it came out so well that we entered it into this year's Flexo Tech Awards in the Digital Labels and Packaging category. We are now a finalist!
The Digital Pouch Construction
As salts are effectively a chemical, it was important for us to recommend the most appropriate materials.
We printed the pouches on a 12PET in full colour with a brilliant white to really make them stand out with the clear windows to offer viewing of the product.
Inside we specified a barrier film as this prevents moisture attacking the inside of the pouch.
he inside of the pouch is PE blended with EVOH (Nylon) to provide quality and integrity.
We also thoroughly tested some samples, to ensure that there was no leakage, or destruction of the pouch due to the salts and scents inside.
The end result was a stunning line of 20 functional stand-up pouches, printed digitally.
Why Pouches?
Pouches offered the client a way to showcase their product whilst minimising packaging. Pouches on average can use up to 80% less materials than bottles (which would potentially also need labels) so it was a no-brainer for us to recommend them as a route to market. The pouches also sealed the product, kept it fresh, and the extra room available on the exterior made it easy to fit a wonderful design, plus the product information.
Why digital?
With 20 sorts, and initial small order quantities, this job would have been commercially impossible on a traditional flexible packaging press, due to the large minimum order quantities.  Using digital, we printed all of the different sorts in one print run; the set up time is just once for the whole job, and there are no printing plates to purchase or create.
The client, Allan Hoy of Leisurechem says:
"We wanted something different, something to make the product stand out. Not only are pouches lighter, they also offer the opportunity to add more information on the packaging compared to the other options. Digital print will also help us further as we expand;  the product has already had a far reach – selling into France, Germany, Italy, and Spain, and we can potentially look to produce the pouches in other languages in the future which is so easy with digital."
Andrew Mansfield, Technical Sales Director at CS Labels said:
"A few years ago we made the bold leap of being the first company to commercially produce digital pouches. Since then, demand has continually risen, and we are so pleased to be leading the way with innovation in digital print and flexible packaging. Working with amazing brands such as Hot Tub Nights, adds an extra dimension. We wish Allan and all at Leisurechem the best and look forward to a continued working partnership"
If you would like to discuss your digital packaging ideas, just get in touch via phone 01902 365840, email sales@cslabels.co.uk or the website.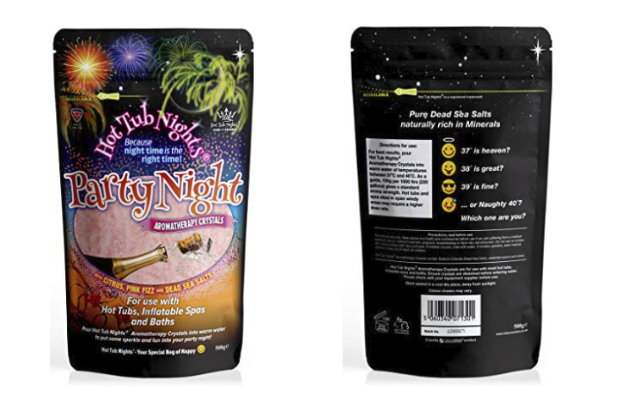 We've been printing labels for over 40 years
Saving Time, Reducing Waste, Saving Money.