For our work with Lonely Planet, Northern Monk BrewCo and Fieldwork Brewing.
For peel and reveal labels that Northern Monk BrewCo used in their 'Hop City IPA' project
The Digital Printer Awards
5 nominations across three categories:
Graphic design – 'Hop City IPA' and 'Lonely Planet'
Labels – Hop City IPA' and 'Lonely Planet'
SME Business Initiative
2 nominations for SME of the Year and Label Printer of the Year – and have now scooped 'Highly Commended' in Label Printer of the Year, pipping Label Apeel and Multi Packaging Solutions to the post.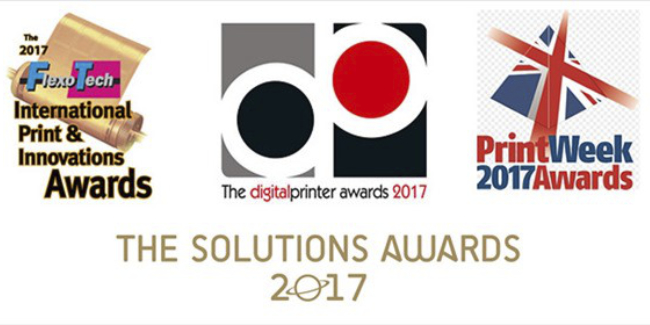 How our award winning labels are executed to perfection
Xeikon, (part of the Flint Group) are the company that cleverly manufactures all of our printing presses. Flint Group run their very own annual 'Flint Group Print Awards' and we scooped best in class in the Digital Solutions 'Beverage' category at this years' ceremony that took place at LabelExpo in September. The awards are entered by printing companies from all over the world.
The labels we worked on with Northern Monk, Lonely Planet and friends was the winner, and this label has also been nominated for the people's choice awards mentioned above! At this ceremony it went down a treat with the two highly experienced judges (David Zwang and Deborah Corn) and they were impressed with our printing skills, as well as our attention to detail from a creative and technical point of view.  They said:
"A multi layer label that shows proof of real craftsmanship executed to the perfection. Making the most of the capabilities of a Xeikon CX3. 'So you think you can print a label?' This printer surely can!"
We have an excellent and long-term technology partnership with Xeikon, and they say "every label holds a promise.