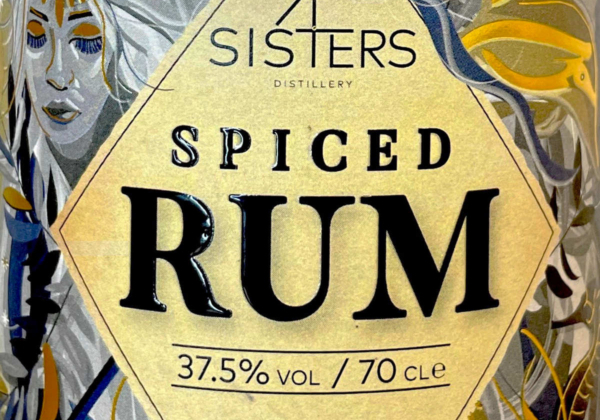 Clear High Build Varnish is typically used for raised spot gloss varnish embellishments. This is due to the UVLB7 being suitable for very high ink deposits, which are required to raise the embellishment.
Gloss varnish gives good edge definition and is flexible and transparent. We can adjust the hight of the varnish build by changing the tread count of the mesh and the hight of the emulsion applied on to the screen when its produced.
The high build pattern effect is created by controlling the screen and the varnish used to develop the high build varnish design, height, and texture; which also works very well for tactile warning labels.
Fine detail requires a high thread count and low emulsion on the screen and will generally be used as a low-profile varnish effect whereas large solid areas require a more open mesh and a higher emulsion coat to generate a nice height on the varnish such as braille and tactile warning triangles. (See image below of high build screen varnish)
Applications Of High Build Varnish Gloss Labels
High Build Gloss varnish is typically used for raised spot gloss varnish embellishments. This is due to the UVLB7 being suitable for very high ink deposits, which are required to raise the embellishment.
Luxury Food & Drink Products
Luxury labels of food and drink companies utilise gloss varnish to show off their product labels. Areas of the label will have noticeable glossy features which allow for key features such as logos, special edition markers or promotional offers to stand out and grab the attention of the consumer.
Spot UV varnish is also used in the application of Braille labels.
Applications For Braille Labels
Spot varnishing is ideal for Braille labels that contain specific instructions for a product. The instructions can be clearly raised for people to read easily with their fingertips. This application use is often found on pharmaceutical labels.
Spot varnishing is also used to create grip strips on products for a user with sight impairments so they know how to grasp objects without hurting themselves or causing damage safely.
Tactile Warning Triangles
Tactile warning labels are required for dangerous materials such as chemicals. Using spot varnishing for tactile warning levels raises the warning, allowing the user to clearly distinguish the triangle on the packaging, alerting them to the warning.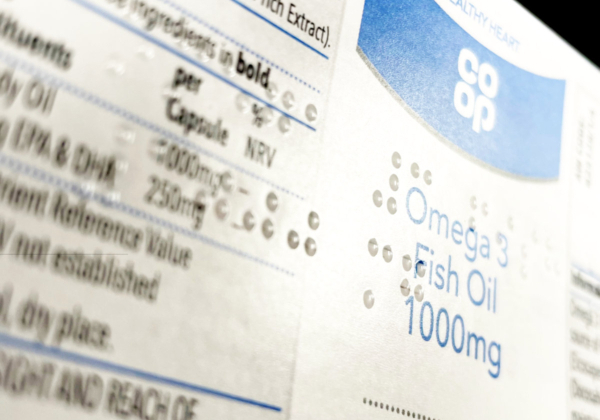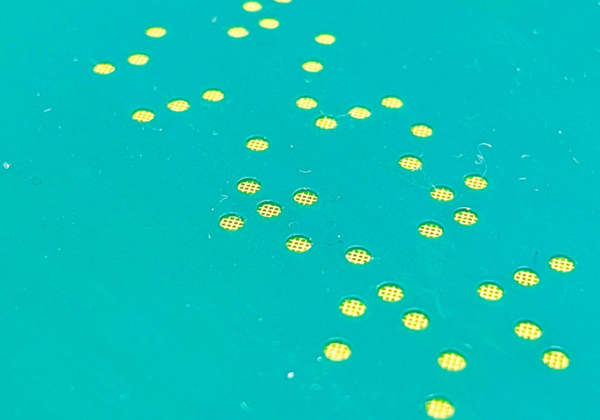 The Positive Impact Varnished Labels Will Have On Your Audience
The use of varnished labels in any industry will allow for a great many benefits for companies. Especially with the 3D Label capabilities, enabling them to meet the needs of blind and visually impaired users to warn them if a product is Hazardous. Not forgetting the inclusion of Braille on non-hazardous/medical products to assist visually impaired customers whilst shopping.
High-End Luxury Feel To Labels
Spot varnishing also gives a high-end luxury feel to labels and adds extra impact to connect the user to the brand and make them feel like they are getting something extra special.
Digitally printed labels for medication have also seen massive benefits from using texture and UV spot varnishing to highlight different medicines and allow people to find the correct medicines easily.
Spot varnishing has a great many uses when it comes to digitally printed labels, and adding that extra level of finish to your label allows for your company to make more inclusive labels that stand out to consumers and allows people of all capabilities to not only discover your products but also be more included to purchase.
Have A Question About Our Spot Varnished Labels?
Get in touch to find out more. Call us on 01902 365840 or fill in the form below and we'll make contact with you.