Color-logic; What Is It and What Can It Deliver?
CS Labels | 26th November 2020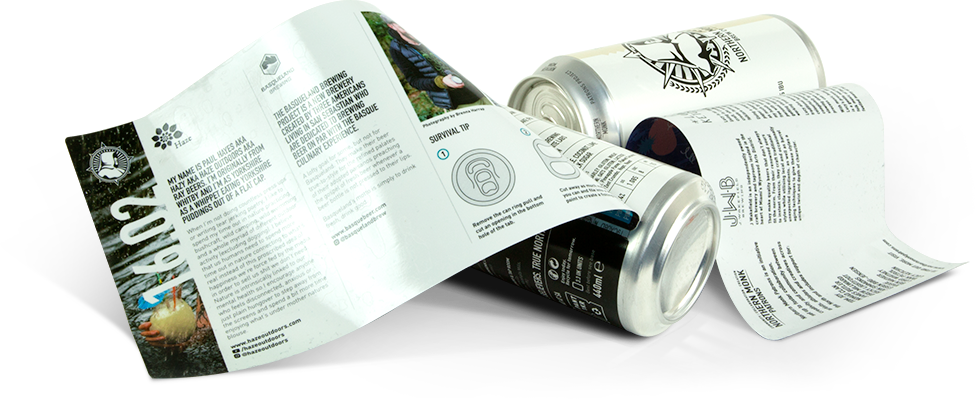 Color-logic is a colour communication software system for digital print used to deliver metallic colours onto silver substrates giving that premium feel without the added cost investment. How does it work? The color-logic system revolutionizes the way that designers work, particularly with metallic colours. Using a series of palettes and plugins, this system gives the ability to create stunning designs for labels.
What Are the Key Benefits of Color-Logic?
Color-logic is affordable. In fact, it is a fraction of the cost of traditional hot and cold foiling methods. It also provides your label with a premium look and feels, without the additional costs. As this is a digital print method, the time required to print labels without the added embellishment processes delivers a faster turnaround time together with fewer challenges.
There are 250 metallic colours available made using CMYK plus white, all printed in high-definition give a truly high-quality solution. The color-logic system is also adaptive; meaning it has the ability to adapt to future substrates and coatings.
Using Color-Logic on Digitally Printed Labels
Being one of the UK's leading suppliers of digitally printed labels, we are constantly looking at ways to improve the quality and durability of our labels, while providing our customers with cost-effective solutions. CS Labels has been an officially certified Color-logic printer for nearly ten years; thanks to this inexpensive system, Color-logic allows us to create high-quality, cost-effective label solutions for our clients.
Included within this system is a wide range of special effect options that allow us to produce and manufacture digitally printed labels, like peel and reveal labels, to the highest possible quality. Some of these special effects include the following:
With the Dimensional-FX™, you have the ability to make a selective area of the artwork to change colour and dimension from a lighter hue, to a darker hue. The benefit of this specific technique is that it provides us with the ability to make messages and other areas of the label, more prominent within the print and add dimension.
The Watermark-FX™ effect allows selective artwork to seem to appear and disappear as well as being able to achieve a subtle watermark affect on the artwork. If you are looking to hide patterns and messages on peel and reveal labels in a subliminal way, then this technique is ideal.
Gradation-FX™ is a unique feature within the Process Metallic Color System. This feature gives us the ability to vignette one metallic colour into another, creating a gradient. Creating your gradient is can be done in the usual way by utilising the Color-Logic metallic colour pallets.
The way Image-FX™ works is simple. A photorealistic image separation algorithm will analyse images and then calculate the required metallic effect needed for the different tonal regions within the image. The Color-Logic set for Adobe Photoshop® will automatically create the fifth spot channel, which in turn, eliminates any hit and miss approach to integrating the metallic colour in the image.
The color-logic system provides designers and brand owners who are looking to work with metallic colours, on their product labels whilst being a cost-effective solution in comparison to the traditional hot and cold foiling methods. It's not too late to order seasonal labels and to utilise the best of what digital print and colour logic have to offer.
Interested in finding out more about color-logic and how it can be used to improve your digitally printed labels? Get in touch with a member of the CS Labels team today on 01902 365840 or by sending us an email on sales@cslabels.co.uk. You can also contact a member of our team by using the contact form below. We look forward to hearing from you.

Color-logic Peel & Reveal Labels
Have A Question? Get in Touch: