Our friends at McColl's Brewery will be launching their brand new venture shortly and we're delighted to have worked with them on their very first collection of beer labels.
Danny McColl started his passion for brewing 15 years ago and is now realising his dream with the new start-up company. McColl's Brewery's philosophy is to blend tradition with the contemporary and not pin themselves down to a corporate identity, whilst still creating a harmony with their brand. They worked with a graphic design company 'Proportion Marketing' on the first four beers ;  Best Bitter, Golden Ale, Pale Ale, IPA. These are four archetypal British beers, in their design, ingredients, production, flavours and aromas.
Danny told us:
"We wanted something vibrant for the labels, to get across the mood of the beers and so I started to do some research. I contacted CS Labels and they were really helpful, they listened to me and sent me samples on numerous occasions so I could see what digital label printing could offer and how that could really help my brand stand out.  We finally chose a matt label, to soften the whole look of the brand whilst standing out. We were partly inspired by some brilliant labels CS produced with Northern Monk; they had a very fine texture with a nice matt look. We are really pleased with how the digital print process fits in with the branding, the bottle shape and the label texture – it really lifts the brand"
"When we decided on the design and print process, we had a deadline to meet and CS Labels were brilliant. Laura gave us a very clear timeline of what they could do from receipt of artwork and they actually managed to beat that deadline by a day.
When we received the boxes it was a tentative moment, but we couldn't have been more reassured, the beer labels are absolutely brilliant. I'm really happy with CS Labels, they have managed to capture what was in my head all the way to the finished product."
To talk about your beer labels and branding requirements, just give us a call on 01902 365840, e-mail sales@cslabels.co.uk or request more info using our website.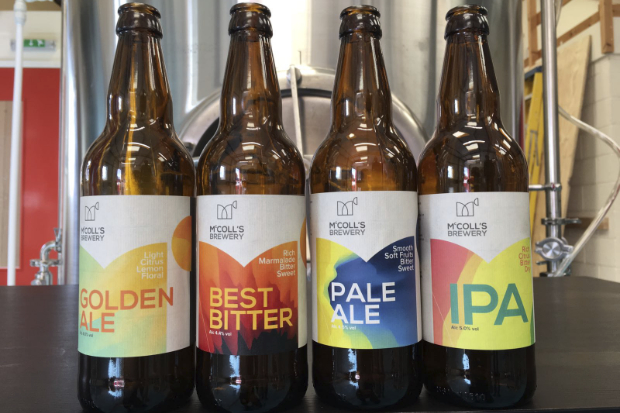 We've been printing labels for over 40 years
Saving Time, Reducing Waste, Saving Money.