Positively navigate your brand with Peel and Reveal Labels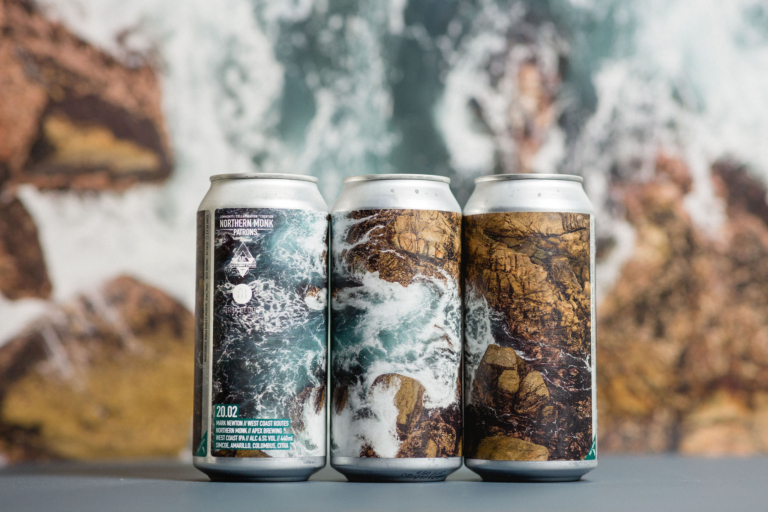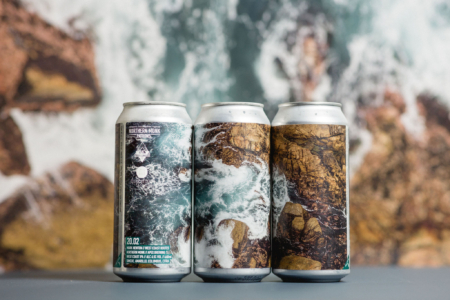 An update on the Northern Monk story
During the height of the Covid-19 pandemic, Northern Monk Brewery adapted their business during a time when the pubs serving their beer by the barrel were closed suddenly.  They had always successfully marketed their beer cans, but the focus had suddenly changed dramatically and their business model moulded itself to the crisis in order to continue with the demand.
New ranges were launched for people to enjoy a pub crawl at home, and limited-edition cans with variable data were created to allow consumers to register their unique can number into a competition.  At a time of real strain on any business, engagement was everything (read more about it HERE).
Customer engagement is key for your brand
The success of NMBCO is due to its constant assessment of its (growing) target market and their brand engagement.  Their beer can label is a huge part of that!  Every series tells its own story, supports another project and it's consistent.  The peel and reveal labels allow the volume of content to accompany each and every can sold.  The label gives context to the work behind its contents.
Recently, the now internationally infamous brewers released their Series 20 PATRONS, West Coast Routes collaboration with local photographer, Mark Newton using the art created during a tour of the Californian coast.  Again, Northern Monk consistently delivered a truly stunning beer, wrapped in equally eye-catching artwork.  As always, it was manufactured by CS Labels.  Printed in high-definition and converted into an incredibly uniquely unrivalled peel and reel labels constructed by a hybrid of materials including metallics.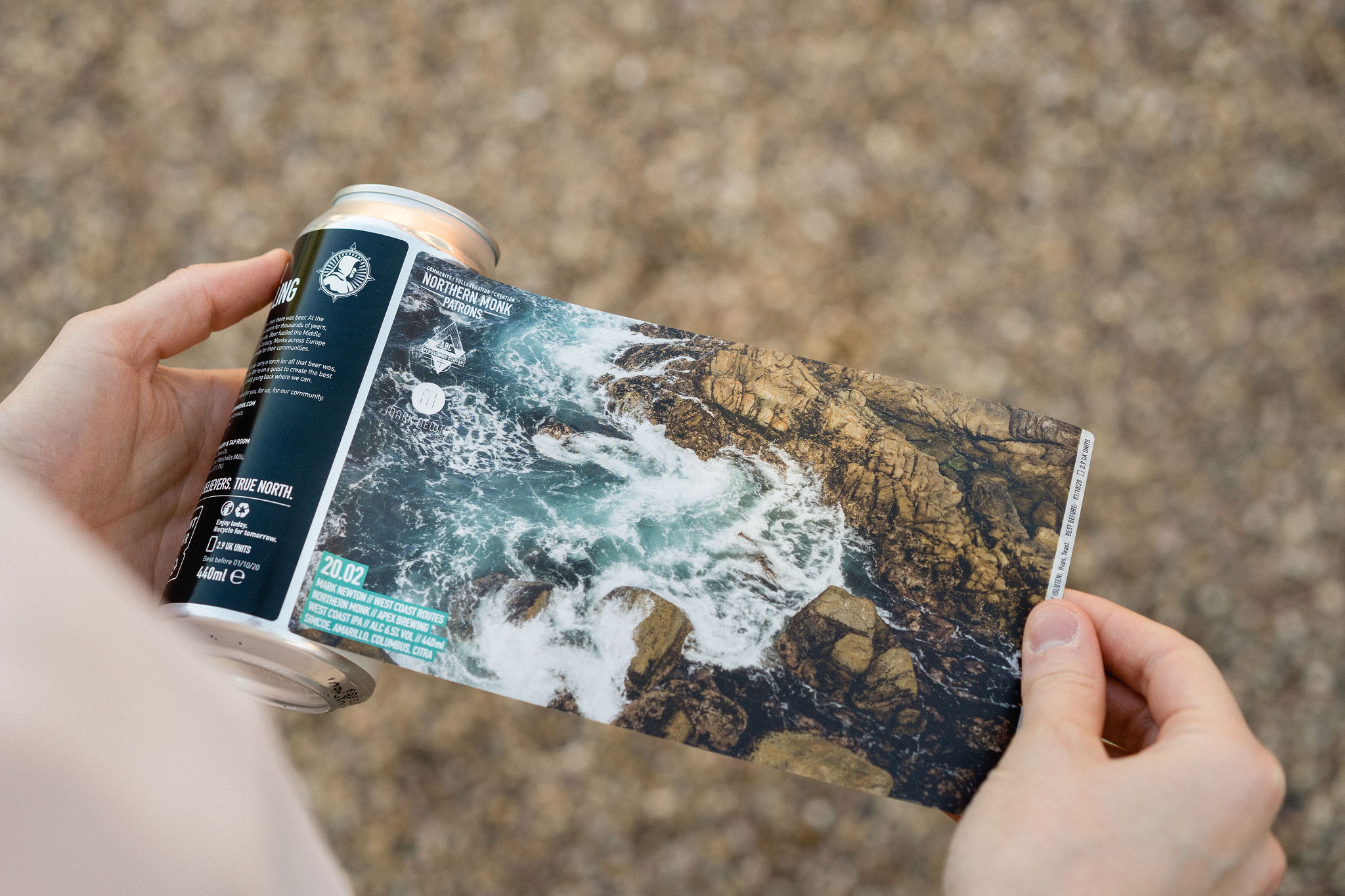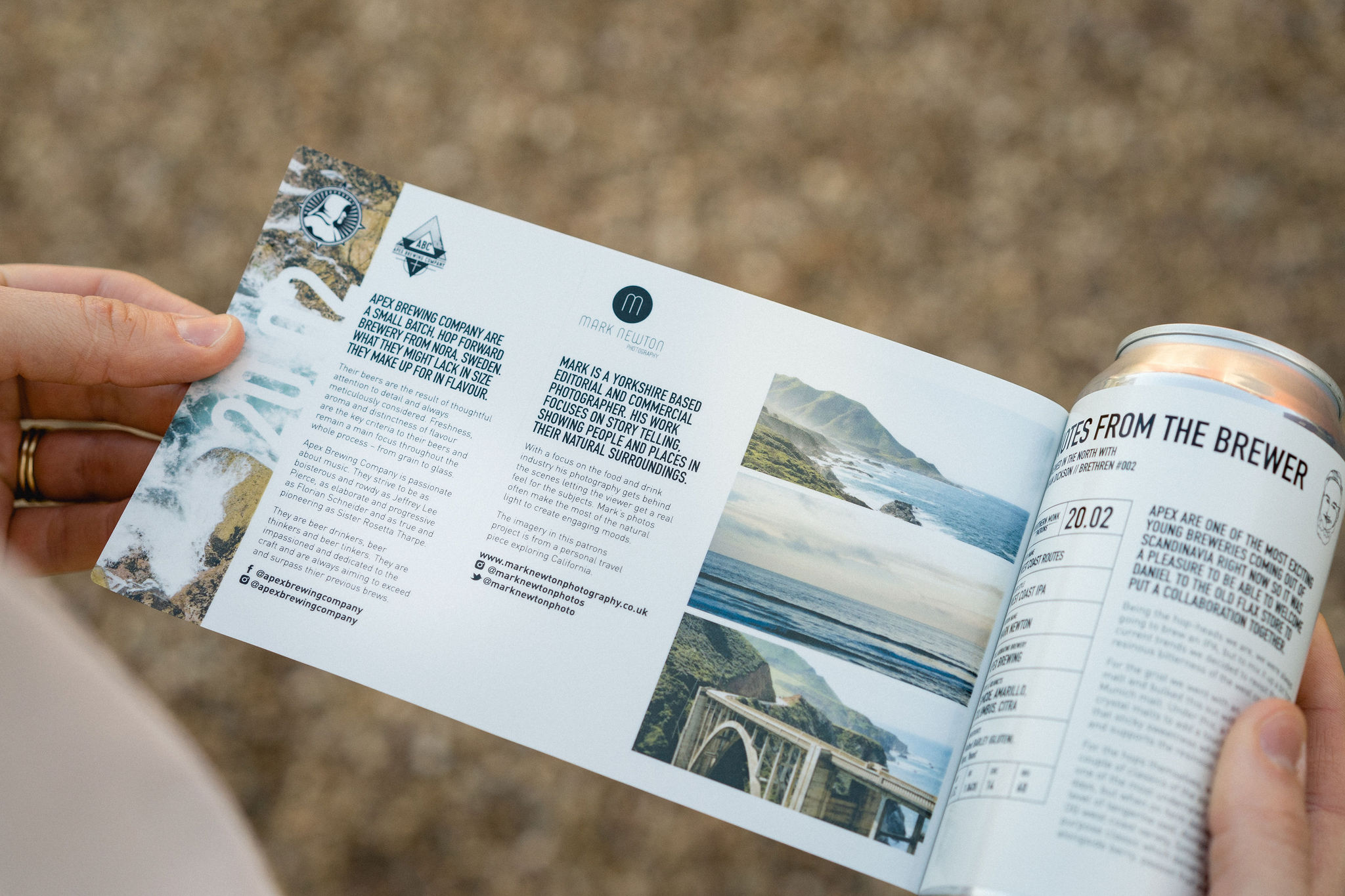 The power of Peel and Reveal labels
The World That Was and The World That Is
But how has the brand transformed itself in the more recent months of the Pandemic?  In an article written by the "Monks" titled "The World That Was and The World That Is", the brewery talks about their plans for the business pre-Covid 19 and the journey since.
"In March 2020 we had £1M in the bank (following investment), a team of 75, tap rooms in Leeds and Manchester, and we were delighted to have been recognised as the top food and drink business to work for in the Sunday Times Top 100 Best Small Companies list. We had a pilot brewery and production brewery, with our HQ just a couple of minutes away from our original Old Flax Store site. We were still on our journey with a long way to go, but 2020 was set to be a milestone year."
 "On the 23rd March, we lost 60% of our business overnight. Our Refectory bars were to shut, and our sales into the on–trade (pubs and bars) both direct and through distribution, were to close with them. On that final day, a number of us chose to leave our cars at home, allowing for one last visit to the Refectory to enjoy a final pint before lockdown hit. "
 However, true to the NMBCO form, they reviewed, restructured and relaunched a different brewery to continue the thriving business.  Some major plans were put on hold, but the creativity, charity and collaborations didn't stop.
"During the height of the COVID-19 pandemic, we gave more money to charity and community projects than we made as a business.    Northern Monk looks markedly different to the way we thought it would at the beginning of the year. Gone is our brewery and tap room in Shoreditch, along with our plans for a tap room in Edinburgh, but thanks to the dynamism, determination and belief from our team, as well as your support, we continue to grow.  
 We have adapted our plans. Our focus is on capacity (we haven't been able to keep up with demand for months), and quality. Despite the ongoing change, one thing still stands – we're determined to create some of the best beer experiences in the world. The cornerstone of that will always be the liquid.".
CS are continually proud of the partnership with Northern Monk.  The quality of process and mutual trust means that we understand what their intentions are, what's important to both their business and consumers, and ultimately deliver consistently in order to best support them.
It's the value-add that comes from us truly understanding what they're aiming to achieve.
Read the full article here.
Work with CS Labels for high-quality Peel and Reveal Labels
To understand more about Peel and Reveal Labels and how they can transform your packaging into marketing tools, or simply be utilised to communicate volumes of information, get in touch with our Sales Team at sales@cslabels.co.uk or on 01902 365840.
Have A Question? Get in Touch:
Northern Monk Brewing Co.