Using Digital Labels To Tell a Story With Beauty Products
CS Labels | 5th July 2021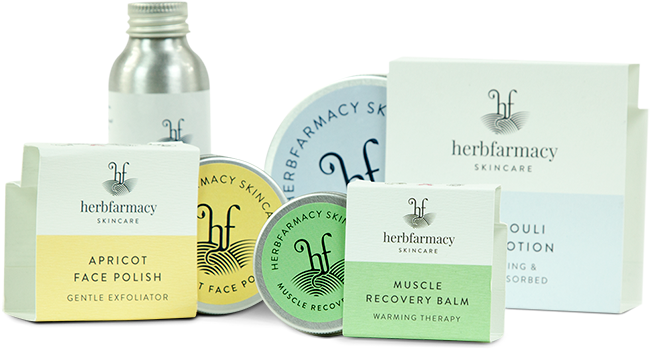 Beauty and Cosmetic Digital Labels
Imagine a film or a song that you like, that you know has been remade (perhaps numerous times) – you'll doubtlessly have a favourite version. Whilst they have essentially the same content, it's the particular way in which they're presented that attracts you to them, time and again. This same comparison can be applied to beauty products and their use of digital labels.
Whilst every industry out there will have brands competing for customers, the most successful are the ones who can combine product quality with storytelling nous. Your product could be technically better than your rivals (just like the abilities of the cast of a film or musicians who play on a record) but if the presentation of it doesn't appeal, then it's unlikely to attract a sustained audience – and when we talk about the beauty industry,  aesthetics are everything.
Here, we're going to be taking a look at how beauty brands can tell the stories they need to, in order to attract, build and sustain a dedicated audience.
Using Digital Labels To Tell A Story
Before we delve into how you can tell a story with your product, what stage are you going to use to present your narrative? With the cosmetic industry being so diverse regarding the types and sizes of products, there is a wide selection of containers to choose from to store your product. Whether it's bottles, tubs, creams, powders, pumps, sprayers, jars, tubes, droppers, or compacts... you will need to select the suitable packaging that can offer protection for the product (as well as a platform that will allow you the opportunity to tell your story).
This is where digital labels can help. Able to print text and images in high resolutions, they let the designs of a brand stand out, better establishing its individuality – allowing you to create a deeper connection with your customers. They can be attached to (or used alongside) a wide range of packaging materials – from cardboard to plastics, glass to transparent pouches. So, no matter the type of container you use, you'll be able to promote it with a printed label.
It should also be noted that these types of labels can be printed in customised numbers and have no set-up or plate costs (unlike older printers) – this allows you to produce cost-effective labels in quick time, on a wide range of packaging materials, with images presented in all of their stunning glory. Perfect for the diverse beauty industry.
Making the bost of Digital Labels for Beauty Products
Whilst every brand has a story to tell, the ultimate aim is to relate their products to the people who browse them – but how can this be done when a passing shopper is browsing a shelf of similar items? How can your product present itself well enough to become the favourite version for many? Let's take a look...
The benefits of using high-resolution imagery for your Digital Labels
Stories do not have to be told with words – pictures can consist of thousands of words. As any beauty product would need to give a customer a glimpse of how it may be of benefit to them, using photographs on the packaging is an absolute must.
By using digital labels, a brand can present high-resolution imagery on their packaging, giving a potential customer an instant insight into what the product is like in deep, well-defined detail.
The added psychological benefit is that those 'words' we've talked about would have been interpreted by the customers; they essentially would have told themselves why they should buy it – they won't feel cohered into buying by the product's text. The fewer people feel pressured by a brand, the more positive they'll feel about it.
Taking advantage of technology
The vast majority of us will be using our mobile phones to browse the internet – you may be reading this on your phone! So, wouldn't it make sense for a brand to combine this digital world with the physical one to sell its products?
With QR codes on beauty product packaging, a customer can use their phone to scan the barcode and be linked to a webpage containing more information about the particular item they're browsing.
This will provide the brand with a further opportunity to close a sale, as well as grow brand loyalty – the best brands need to show that they're easily accessible.
Use of Label embellishments
Thanks to the versatility of contemporary printing presses, it's possible to create luxury labels to add a sense of elegance to items.
As the beauty industry is centred around customers embellishing themselves, the ability to show them that they're investing in a high-quality product will go a long way in reassuring them (and closing the sale).
Foiling, embossing or spot varnishing tells them that great care has been taken in the creation of the product that they're looking at – something that they may well benefit from if they go ahead and buy it.
Printed Digital Labels by CS
Please feel free to take a look around our website to learn more about our company and the wide and varied array of label and packaging printing services we offer. A great example of the work we've done for the industry is the creation of labels and pouches for the fast-growing fragrance brand, Scent Republik – check out our case study on this.
How could digital printing improve the quality of your labels? See why CS Labels are the UK's number one choice for high-quality, durable, bespoke digitally printed labels by checking out our guide here.
Alternatively, if you would like to speak to us you can contact a member of our team by using our quick and easy contact form below. You can also speak to a member of the CS Labels team directly on 01902 365 840 or by emailing us at sales@cslabels.co.uk.
Speak with our label experts