Dormfresh was looking for a professional and bespoke label company which could also provide advice and quality testing.
"From the moment we met with CS Labels I was delighted with the setup and support offered"
Suzette Clarke - Dormfresh
Dormfresh had a requirement for labels  that could withstand an agressive chemical product.
The requirement covered both singly-ply and peel and reveal labels, but the project wasn't without its challenges.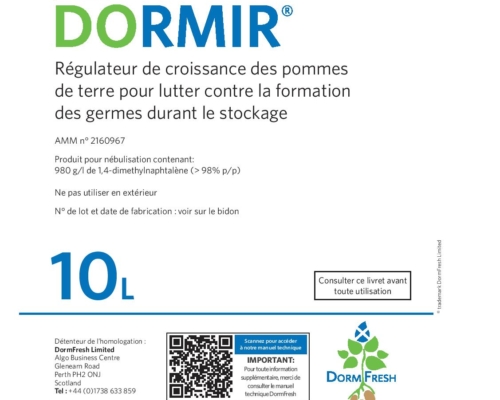 The challenges, and solution...
Dormfresh's products are housed in Florine-coated tubs which have a very low tolerance for adhesives.
CS successfully completed testing and trials with various options, and engineered a combination of materials, finish and specialist high-contact adhesive which worked perfectly.  The label composition also was designed to withstand any harsh chemical spillage including peeling off or toner cracking.
When considering the peel and reveal labels, a solution was implemented to ensure the specialist adhesive didn't interfere with the front layer from peeling back.  Dormfresh's label is unique and completed various processes during its manufacturing.
Once the labels had been manufactured, CS' Technical Sales Director visited the Dormfresh plant and provided support and advice during the filling and labelling process.
"DormFresh requires very specific chemical proof finishes on our labels and CS Labels worked with us on providing these and also took the time to visit our warehouse to demonstrate application techniques."
Suzette Clarke - Dormfresh
"We've seen our customer's business develop and we are always happy to support growth.  Of course, positive feedback is always fantastic to receive and we look forward to a continued partnership."
Craig WIlliams, Account Manager - CS Labels
Dormfresh are a company with a firm sustainability policy and are always looking at ways to develop thier quality offerring.  Learn more about them by visiting the website at https://www.dormfresh.co.uk/.
We've been printing labels for over 40 years
Saving Time, Reducing Waste, Saving Money.
RELATED PRODUCTS
Chemical Labels
RELATED PRODUCTS
Industrial
RELATED PRODUCTS
Pharmaceutical Labels
RELATED PRODUCTS
Peel & Reveal Labels