Sticky Baits is a UK manufacturer of high-quality fishing bait.  It regularly publishes fantastic advice, stories,
and popular news to its fishing community of loyal and growing followers.
Why CS Labels
"Whilst our label supplier was established, after some good engagement from CS, we realised an opportunity to save some cost and increase our added value.  I appreciated that CS Labels were very honest with all options available to us, and they weren't just trying to offer us the most expensive services or products."
Rebecca Hudson – Sticky Baits
The incumbent challenges
When looking at label solutions, it's really important to consider the external factors.  An example of the types of questions asked include:
What material will the label be adhered to?
Are there any extreme temperature environments that the label/packaging will be exposed to?
Does the label need to be extra resilient to damp/wet environments?
What challenges are presented with the current label?
By understanding not only the packaging as a whole, but the environment in which it will be kept, it means that the proposed solution should be a perfect solution.
"During our discovery and by assessing Sticky Baits' current labels, we understood that there were some challenges.  When the labels came into contact with water or damper conditions, it would often compromise artwork and adhesive quality.   For a fishing bait company, that can be often unavoidable due to the environment which their product is used.". 
Craig Williams - Account Manager - CS Labels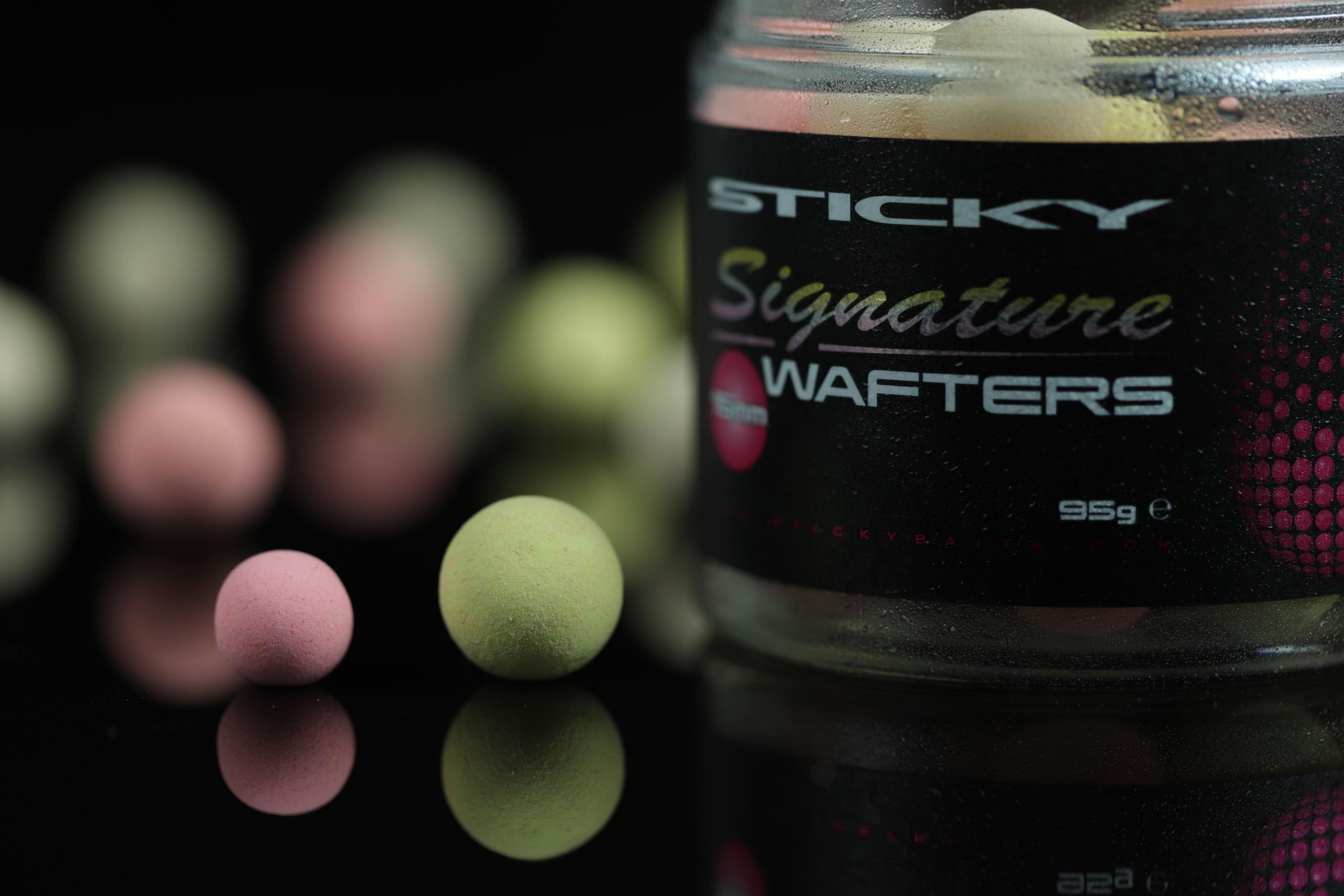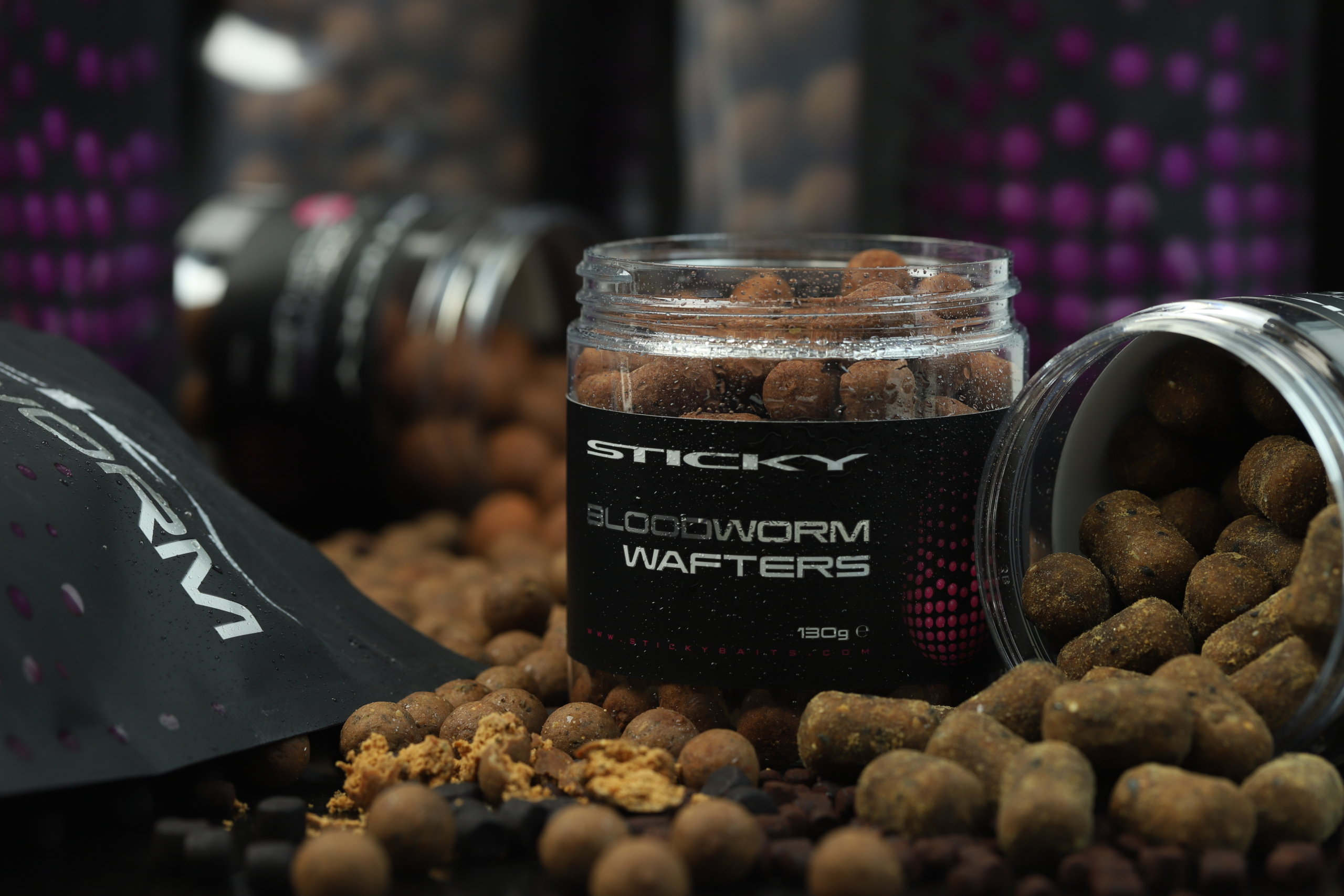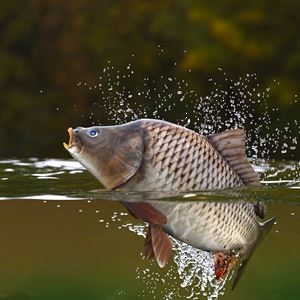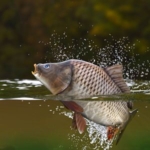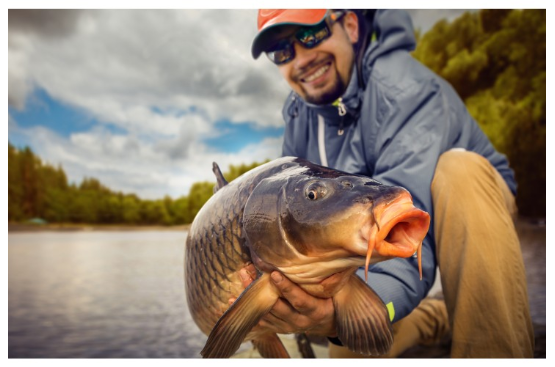 The Supportive Process
"Placing an order with CS Labels is a really easy process. Quite often we want to see multiple quotes to weigh up our options and there is always either someone to talk to on the phone or email replies are really prompt.  Providing artwork is easy and there's always someone to help you with a problem.  CS Labels are very efficient with lead times and we have always received an order within 10 working days if not sooner."

Rebecca Hudson – Sticky Baits
"We supplied various quotations giving different options and showing the difference in prices for various sizes and quantities. By combining multiple sorts on a single run, we promoted the benefits of digital printing to Sticky Baits".

Craig Williams - Account Manager - CS Labels
Often the solution to achieve the best delivery is a combination of making changes both to the label composition and also making slight amendments to artwork.  At CS, our Sales Team work really closely with our in-house Studio to assess label projects and recommend areas which would enhance the final product.  Often, our customers trust our instincts as label experts and agree to implement those changes.  It's all part and parcel of the customer experience.
"We proposed alternative materials and finishes along with some suggested artwork changes which would really make their designs stand out!  The new material and finish would waterproof the label and by making minor adjustments to the artwork's white layers and enhancing the qualities our of metallic print using our ColorLogic system, the artwork popped!! 
We then provided some press proofs so that they could really see and understand what we wanted to deliver for them.  We knew they would really be happy with the proposed solution."
CS Labels

"CS Labels sent us a sample of one of our labels with a foil effect applied to our logos. It really gave our labels more of an impact on our Stockists' shelves, and we'll be applying this to all our labels going forward.
Our Account Manager Craig and Julian in the CS Studio also really helped us to have a better understanding of what we can achieve in terms of label effects, which has allowed us to be more adventurous with our designs.
We have had some great feedback from our some of our latest label designs."
Rebecca Hudson – Sticky Baits
The Sticky Baits Solution
Customer relationships are formed like a partnership, and CS love to support growth.  We often ask, "what's coming next?".  We deliver the requirements, support turning desires into must-haves and work towards making the blue-sky achievable.
We understand the boundaries of our technology and processes, and delivery quality solutions.  It's why we're award-winners.
More added value! 
Sticky Baits are now looking to their next projects.  Through the consultative process, CS have discussed the brief and understood that more information would be needed, without wanting to change their new much-loved label design.  CS have recommended peel and reveal labels allowing Sticky Baits to include more nutritional information about their product.  Ultimately, this will save time, cost without compromising on any element of their recently improved label, in fact it will created added value!
"CS Labels is a really efficient and helpful label printing company. We made the move from Litho to digitally printed labels in 2019 and already have a great relationship with them.  We are really happy with the end result and have also had some fantastic feedback from our customers, and on social media.  Not only have they offered us a great printing solution, they've also helped us reduce the costs of our labels significantly."
Rebecca Hudson – Sticky Baits
"All of our delivered projects with Sticky Baits have all been positive experiences.  No wonder they're so popular in their industry!  Built on a strong foundation, I know they believe CS want to deliver the best for them.  We understand their business and will continue to support them in delivering their product. They've adopted our advice and are now using our new artwork system which will benefit them further. "
Craig Williams - Account Manager - CS Labels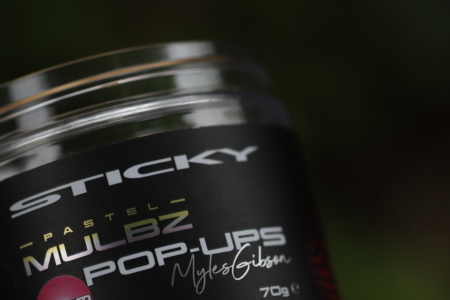 To find out more about Sticky Baits, shop online, or to engage with their community, visit their website HERE 
Instagram - @stickybaitsofficial
Facebook - @stickybaits
We've been printing labels for over 40 years
Saving Time, Reducing Waste, Saving Money.
RELATED PRODUCTS
Fishing Bait Labels