Sports Nutrition Label Information: What Should Be Included?
CS Labels | 31st January 2020

Sports nutrition products have experienced an exponential rise in recent years; in 2017, the UK market for supplements was valued at £799m – this is more than double the amount (£350m) that was recorded in 2012. Thanks to the growth in demand, the market for sports supplements has expanded to comprise a range of different products as brands now have the confidence to develop new items designed to serve different aspects of body improvement and sports performance.
With such an interest in supplements, legal requirements were quickly introduced to govern the sports nutrition label information. And as a producer of a vast range of food and drink labelling here at CS Labels, we have compiled all of the information you need to know – so if you're interested in/already produce your own sports nutrition products, read on for some vital information.
The Need For Well-Designed Sports Nutrition Labels
The materials used for your label are extremely important; the majority of premium products use high-end packaging materials and processes and this is no different for labels. A premium label that utilises precision foiling, textured varnishes, embossing or even a peel and re-veal with special elements can help to elevate the richness of your label; bringing added value to your product, in turn helping to justify the cost of your luxury product to the consumer.
Having all of these options to choose from can be overwhelming, especially if the product is brand new or if the design has changed. As part of the process, we will work with the artwork you provide to propose the material type as well as the finish, embellishment and the shape or size we believe will be best for you label.
By creating product labels that communicate a brand; its qualities, philosophies and how it may potentially be of benefit, you will be giving customers a reason to pick it up – and once they do, it's all down to the sales information you can provide that will seal the deal.
By using digital labels, you can promote your business in ways that were barley possible a decade ago; from using vibrant colours and art, through to creating QR codes and augmented reality labels that customers can interact with. There are no end of possibilities that can be achieved with digital label printing.
Sports Nutrition Label Information
Having your products with well-designed labels is also ideal to portray information other than your sales pitch. As food supplements, it's vital for sports nutrition products to be able to distinguish themselves as such, as well as contain certain safety information that is required by law.
For this, the Food Standards Agency has created a comprehensive list of conditions when creating your sports labels. You should start with the description of the product itself – it should be labelled as a 'food supplement, not a 'dietary supplement'.
The rest of the sports nutrition label information must include:
The name and address of the manufacturer, packer or importer.
A comprehensive list of ingredients (including any common allergens, which must be emphasised.
Conditions/instructions for use, including information on the recommended daily dosage and a clear warning to not exceed this.
Storage instructions that include a statement that the product must be kept away from the reach of young children
A 'use-by' or 'best before' date.
A nutritional declaration that contains the names and amounts of vitamins, minerals or any other substances (such as amino acids, fatty acids or plant extracts), that form the main part of the product.
A statement that food supplements should not be used as a substitute for a varied diet.
All the above information should be on either the product packaging, a label that is attached to the packaging or on a label that is clearly visible through the packaging.
If you're interested in learning more about creating vibrant and informative sports nutrition labels, why not consider getting in touch with the experts here at CS Labels?
Have A Question? Speak To Our Label Professionals
How Labelling Can Help You Sell Sports Nutrition Products
As a business in the sports nutrition industry, you need to sell sports nutrition products; however are you aware of the importance of labelling?
Understanding what you need to do as a brand to be able to provide effective sports nutrition will be essential if you want your product to be a success.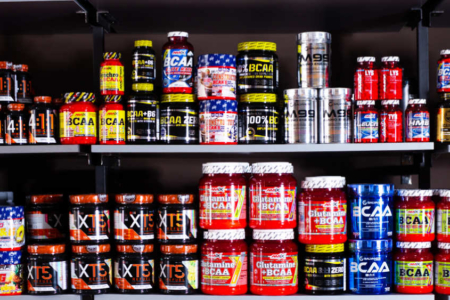 We've been printing labels for over
40 years
Saving Time, Reducing Waste, Saving Money.