CS Labels Workflow Management for POS (point of sale)
continues to deliver unrivaled solutions for high street brand
In 2015, CS was working on a DTS (direct to store) project where rolls were digitally printed and sent directly to the many stores of a retail brand, but there was a bigger solution on the horizon.
In 2018, a new, additional solution was delivered and we published a case study on how we'd worked with a customer to save them over 50% of label waste and 40% on their labeling cost by delivering a bespoke solution on retail pricing labels for a national brand.  The original case study can be found HERE….
The challenges were easy to understand. 
There were multiple sites, each with their own grading, depending on size and offerings to end-consumers. Every site required different volumes – originally each site would be sent the highest volume required generating vast amounts of waste.
Within each site there were several departments – all ranging in size.
The requirement was 5 million labels; however, 11 million labels would need to be printed, (costed), and distributed.
The customer's expense for waste was growing.
There were print quality problems.
The original manufacturing processes involved high levels of human intervention – which potentially meant high levels of human error.
Each set of labels varied in shape and size. This would mean that each sheet would require its own cutter, and then each type of label would need to be manually collated into its set.
Cutters can be costly, and have limited lifespans, and cannot be changed once manufactured to match the design, so it would be a continued additional hardware/accessory cost.
What we think about delivering this solution…
"There's no doubt that this solution is incredibly unique.  The project team involved are highly skilled, focussed and driven to complete each consignment seamlessly.  It's a finely tuned operation which from the outset looks incredibly complex, which it is!  It's CS Labels' way of working, delivering a true digital solution that makes the most of our expertise and technology."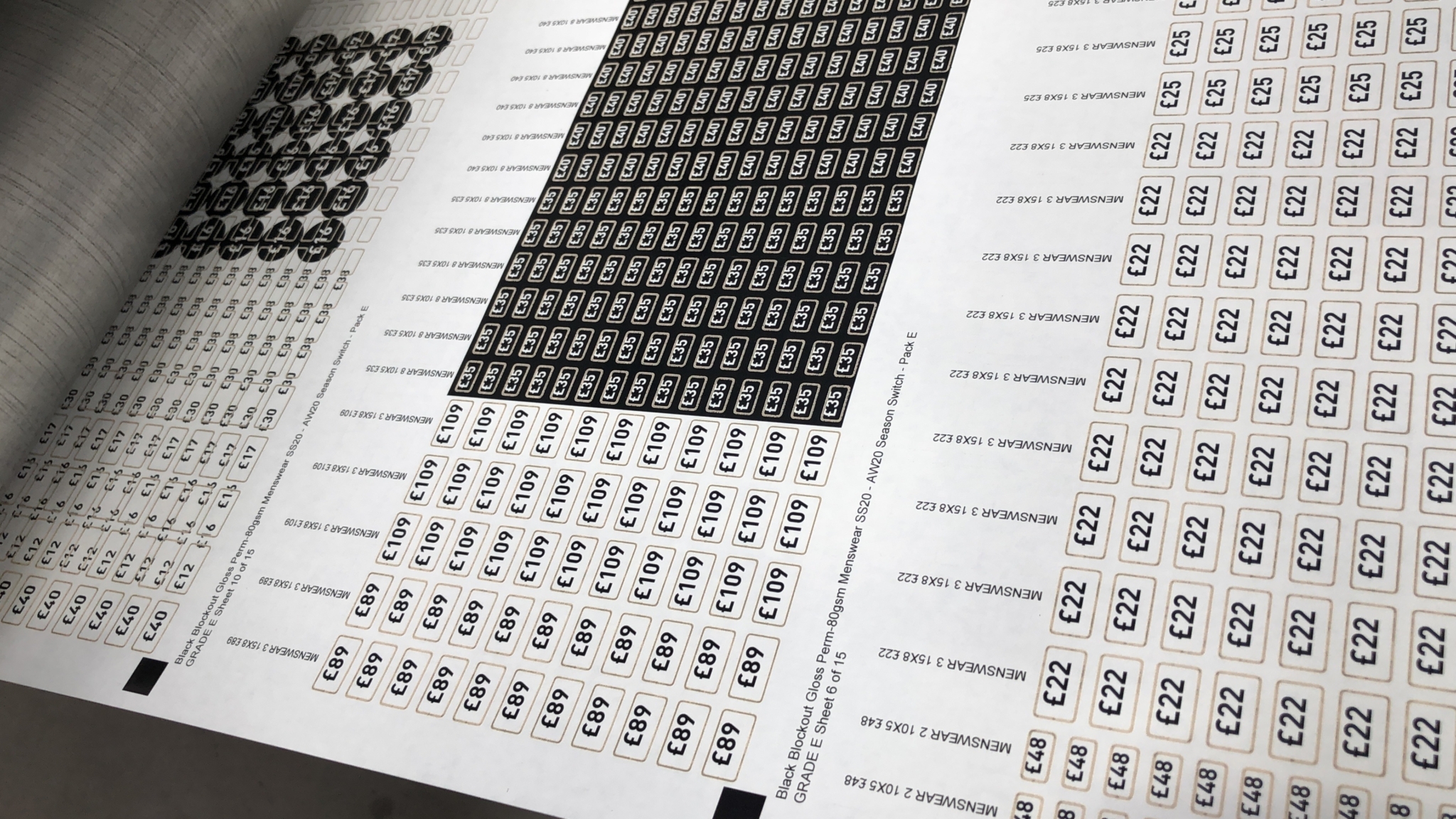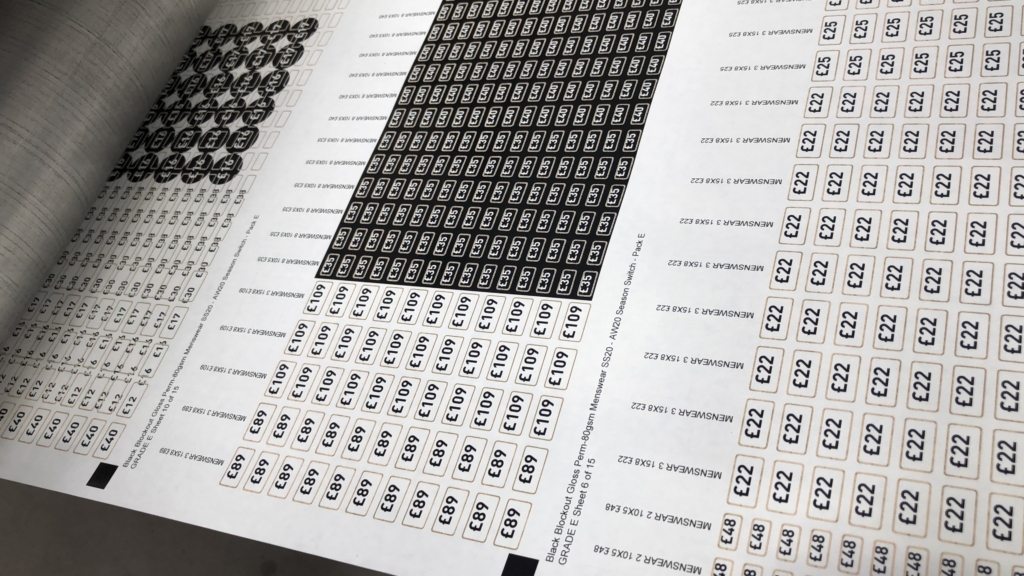 Our digital solution managed those challenges with ease!
Variable data files are easy to implement. Paired with print volume specifications, it means we would only print what was needed, per location!  This eliminated the vast majority of waste.
With print to demand, the cost saving was relative.
Digital prints at high-definition, giving consistency of print quality.
The process is managed by a project team to deliver a truly bespoke solution, tailored to each department within each site.
By utilising laser technology, it negated the requirement for cutters. Each would be collated ready prior to print, and laser cut as a set.  The cost and waste savings for this are almost immeasurable.
Fast forward to 2020!
The solution has evolved, our technology is faster, with a higher quality output.  The project has grown, but it works!
Statistics
In the most recent delivered consignment, we delivered over 10 million labels to over 500 locations.
Had this been printed using traditional flexographic-print methods, the print volume would have been over 18 million labels generating 45% of waste and additional cost.
Workflow Management Strategy - 2020
We've been printing labels for over 40 years
Saving Time, Reducing Waste, Saving Money.
RELATED PRODUCTS
Asset Labels