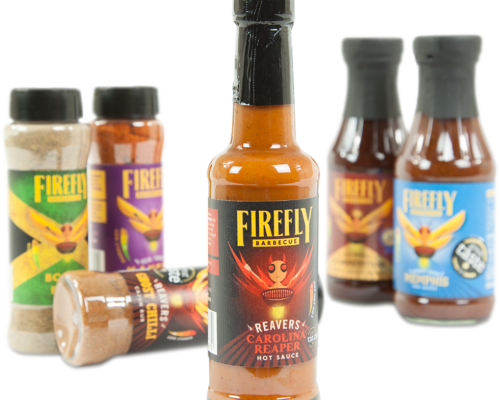 A food label says a lot about a product and the brand behind it.  Labels impact consumer buying decisions, and it's important to know how to get the most out of your product.
Digitally manufactured labels make perfect printed food labels. Consumers make their buying decisions based on previous experiences or are drawn to what catches their attention.
In supermarkets, brands fight for premium shelf space and creating an eye-catching printed food label is almost as important as the product itself.
Reading & Understanding Printed Food Labels
Aside from the fancy imagery and text, there is very clear legislation about what your printed food label needs to include.
For example, you need to provide a list of ingredients. That matters for allergy purposes and for transparency. As well as listing ingredients, there should be warnings for ingredients that people might be allergic to.
Additives must also be listed on the label. Certain additives are there to preserve the food or add flavour. Details of the country of origin and the manufacturer are to be featured, as well as the name of the product, of course. It's important to understand everything that's in a product and what each of them might mean for your consumers' health.
Do you know what's in your food?
Consumers need to know what's in their food and understand intake levels in order to maintain a healthy diet and make more positive choices in terms of what they put into their bodies. Food labels should deliver this information with clarity, helping customers to understand food intake levels without any confusion at all.
Food Labels for all businesses
There's no food brand, regardless of how big or small, that doesn't need to think carefully about the labels they create for their products.
Here at CS Labels, we understand this well, having worked with companies ranging from brand new start-ups to big brands with mass-produced products, as well as a number of limited-edition products.
Food is packaged in many shapes and sizes, which include boxes, packets, jars and tubs; all of which require their own label. The shape, size, and general style of the label may differ depending on where it needs to be applied.  It's also important to consider where the food package labels are going to be applied and the environment in which they are stored. CS Labels can give friendly advice and explain the best options available.
The Impact Food Labels have on Consumers
The label tells the consumer a lot about what they should expect from the product. Luxury products tend to have a different style of label compared to budget brands.
They often utilise embellishments to communicate premiumisation. Conveying those messages to the customer via the packaging is something that's very important.
Use of Colour and Texture
The colours and tones used will dictate how easily the products grab the attention of the consumer, and the same goes for the imagery displayed on the label.
The texture of the packaging and label is something to consider; it could have a matte finish, glossy tones or embossed letterings. Uniformity across a range of products is often considered important too.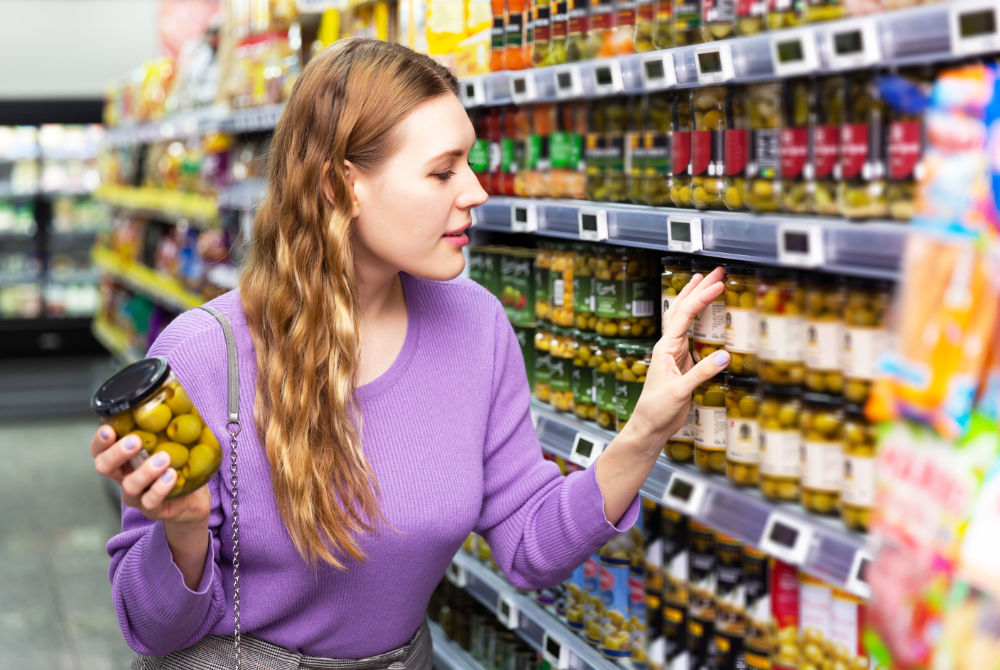 Food Label Nutrition for a Wider Audience
The label can be important in displaying the key selling points a product offers. People will only be aware of those selling points in many cases if it's displayed on the label.
Things like food label nutrition can be a selling point if an item is particularly healthy or offers a lot of particularly desirable ingredients. Of course, if a product is vegan, vegetarian or gluten-free, this is the kind of selling point that you want to capture attention on the label.
With the use of colours, fonts and style details you can expand the appeal of a product and attract new and different demographics and consumer groups.
Creating added value for Food Labels
If the product or brand is stocked or sold internationally, creating added value through the use of peel and reveal labels is really worthwhile.
Peel and reveal labels create additional label space to include other languages, instructions, promotions and information about the brand; the options are endless.
Speak with our team today for more information.
Technical Specifications & Key Features
At CS Labels we utilise the best of digital print technology. Our dry toner is non-toxic and food-safe and delivers some of the most vibrant, attention-grabbing, informative labels on the market.
We also deliver solutions for labels that need to be used or stored in environments outside of the "norm", for example, labels suitable for freezer use. The last thing any brand needs is for their printed food label to crack, peel off or dissolve. CS Labels can offer solutions for the following:
A selection of materials including paper, white, silver or clear PP, PE or Kraft paper stocks
A selection of adhesives - standard, extra tacks and removable
A selection of finishes such as matt, gloss, textured varnishes and laminates
All printed food labels include nutritional values - it is the law after all! But this can be done in colourful and vibrant ways through the use of colours. At CS Labels, we print using CMYK which means that using full-colour isn't any more costly than printing in a standard black.
Printed Food Labels FAQ's
Have you considered a peel and reveal label? There are multi-layered labels that peel back and display further information underneath the surface of the top design.
It's a great way to include more information such as instructions, other languages and can even be used to communicate promotions or other products within a range! Speak to our Sales team to find out more!
Yes! Imagine yourself shopping and you pick up a food jar. The label is printed beautifully on a rich-feeling paper and it has been embellished with gold and silver foil. You know already that this jar is going to cost more than the other jars on the shelf, but it looks like it's worth it. That is how premium products use premium labelling to help consumers justify premium product prices. It's an investment and, when executed perfectly, it brings added value
Foiling - This is where a foil (there are endless colour choices available) are pressed into the design giving a luxury element.
Spot varnish - this is where a particular part or parts of a design are highlighted with a varnish to draw attention.
High-build varnish - This is where a clear varnish is built in a particular area giving texture and also draws attention to a specific area of the label
Textured varnish - This adds a texture; - it can feel a little less smooth, or rougher, depending on the varnish choice
Embossing - This is where a section of the design has pressure applied, lifting it slightly above the rest of the label area.