CS Labels, Business Development Manager Martin Usher made contact with Two Drifters Distillery to discuss CS manufacturing labels for any new projects on the horizon.
Through discussions, the new "Chiefs Rum" artwork arrived at CS and a fantastic consultative process began on incorporating some premium embellishments into the design to reflect its premium (and delicious) contents. Through a process of recommendations and approvals from both the Distillery and Exeter Chiefs the final artwork and processes were agreed.
"I felt as it was a premium Rum that the design would really benefit from incorporating foiling, especially on the Chiefs logo.   Gemma took some of our samples to the Chiefs marketing team, and they agreed. The end result is a premium Rum label indicating a premium spiced rum."
Martin Usher – CS Labels Business Development Manager
"We are thrilled with how the labels have turned out, the whole process has been very easy and we've been impressed with the guidance and suggestions CSLabels has given us. Because of their support we have been able to create a label that is eye-catching, professional and excellent quality."
Gemma Wakeham – Two Drifters Distillery Director
Process
The Chiefs Rum was digitally printed onto a Tintoretto Crystal Salt coated with a matt varnish and finished with a Foilco gold foil on areas of the label.
"We're very excited to be partnering with Exeter Chiefs to produce Chiefs Rum. We are both from Exeter and have closely followed the Chiefs in recent years, so it feels very special to be working with the Club"
"We only started producing the rum in April and have been amazed by the reception it has received. We're looking forward to fellow supporters of the Chiefs being able to enjoy a Chiefs stormy or a Chiefs Rum and cola!"
Russ Wakeham – Co-founder of Two Drifters Distillery
Read the press release in full HERE
For more information on bottle labels, or how CS can help transform your artwork into a premium label for your premium product, get in touch today on 010902 365840 or via email at sales@cslabels.co.uk.
www.cslabels.co.uk
We've been printing labels for over 40 years
Saving Time, Reducing Waste, Saving Money.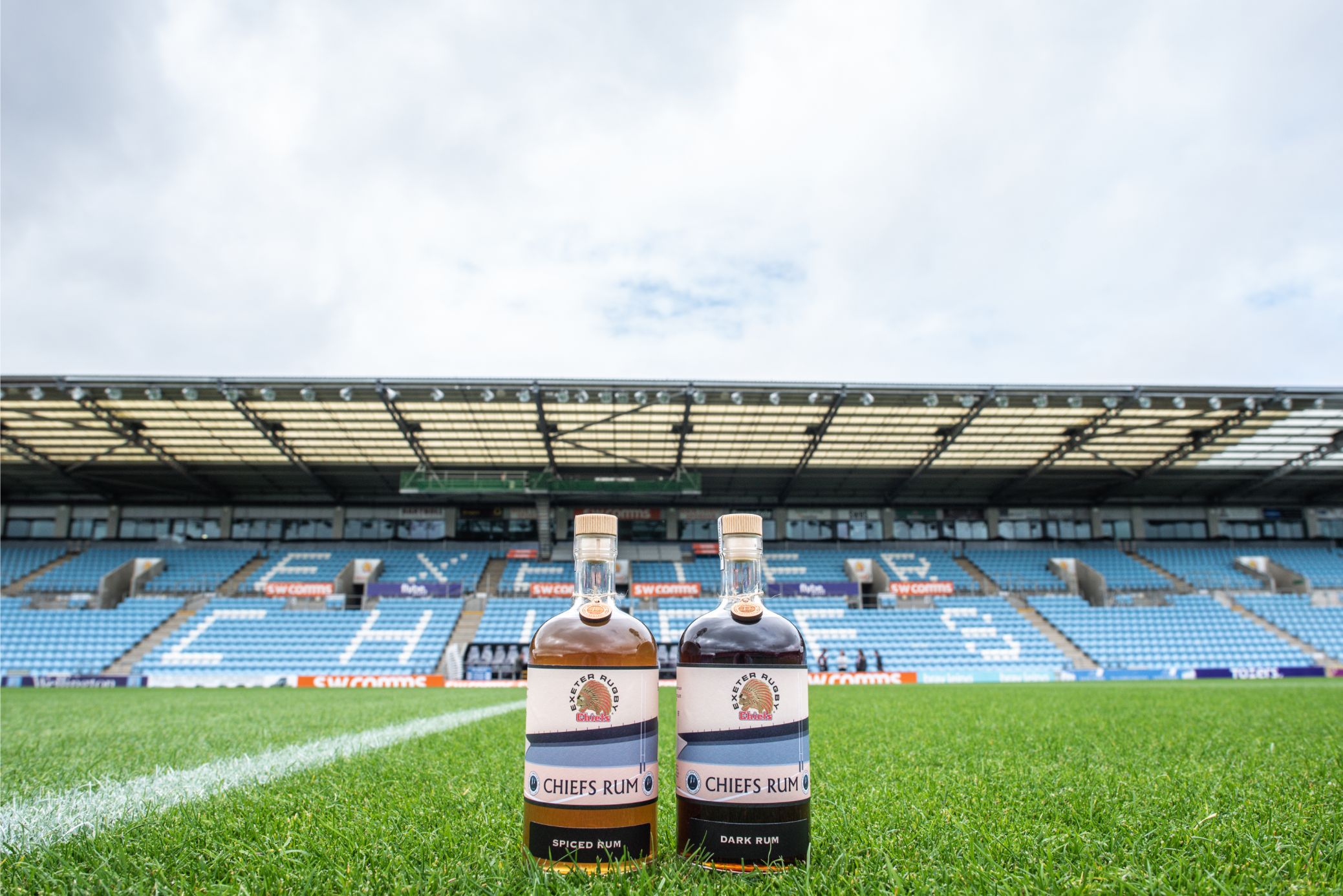 RELATED PRODUCTS
Beer Labels
RELATED PRODUCTS
Car Care Labels
RELATED PRODUCTS
Motor Oil Labels
RELATED PRODUCTS
Vehicle Tyre Labels
RELATED PRODUCTS
Automotive Battery Labels