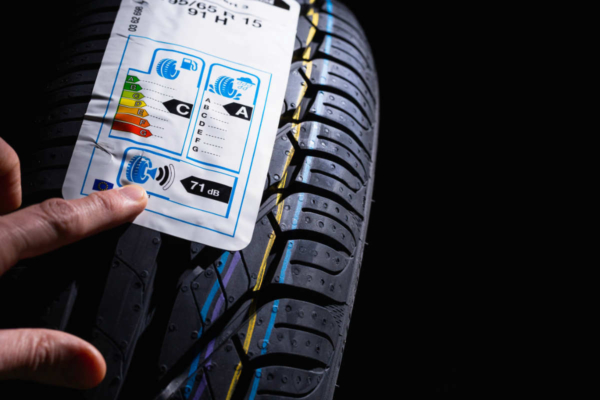 Vehicle tyre labels need to meet rigorous standards in the EU and UK. So you need a solution that meets safety across the board, including accuracy, degradation and withstanding the elements.
Having worked closely with a number of manufacturers within the automotive industry, CS Labels have developed a digitally printed label solution that can provide just that.
Interested? Read further to understand how we set ourselves apart from the competition.
Digitally Printed Tyre Labels By CS Labels
At CS Labels, we guarantee the highest quality digitally printed tyre labels. Because of this, we supply numerous clients throughout the UK in multiple sectors.
We design our automotive tyre labels to help manufacturers like you keep to the high safety standards set by the UK and European regulations. We can help you surpass expectations using our tried and tested EU tyre label manufacturing methods that help make your tyres the best in your local supply line.
Tyre labels are an essential part of the automotive industry. Not least because they are needed to show the information consumers need. For example, under new UK regulations, car tyre labelling must conform to part of fuel consumption rules and EU and UN noise limits. This is to help increase safety and reduce the environmental impact of tyres on cars, trucks and vans. So we can offer durable label designs from A to G that won't degrade on EU C-class tyres.
Unlike some competitors in the label-making sector, we fully understand what you need. This includes not only the design of tyre labels that must meet regulations. But also the costs, durability and environmental concerns of any labels. We do this by not passing along setup charges to you. We also use environmentally friendly materials in all of our labels. And finally, we offer an award-winning, flexible, bespoke labelling service for all kinds of business budgets.
The Benefits Of Using CS Labels For Tyre Labels
CS Labels are experts in digital labelling technology across a broad industry demographic. However, we don't use a blanket approach when it comes to the design, manufacture and placement of labels.
Every label type we offer meets only the highest standards. But more importantly, they conform to the law, regulations, and application requirements of each industry sector for which we supply. And this includes the standard AIAG (Automotive Industry Action Group) 1984.
The Quality Of Our Tyre Labels
Vehicles, in general, go through a lot of wear and tear. So when it comes to replacing tyres, you need a solution that ensures that the labels can translate the correct information to the consumer to provide a quick and smooth replacement. Tyre labels from CS Labels offer a long life and can resist a multitude of damage that is thrown at them:
We design our labels with special inks and coatings that resist motor oil.
Our labels won't begin to degrade with heat less than 150 degrees C.
Our EU tyre label designs don't fade, even when exposed to severe weather.
Special coatings ensure that any labels we provide won't crack when wrapped.
Not even battery acid spillages can damage our durable tyre labels.
Fastyre labels from CS Labels offer unrivalled performance that can handle anything your tyres can throw at them.
The Use Of Technology With Automotive Tyre Labels
Whether you need labels for tyre pressure, tyre class or even OEM serial numbers, we have everything you need.
Our supremely accurate inkjet and toner printers will print only the highest quality aluminium-backed Fastyre labels in the highest resolution.
Additionally, we can also include advanced technologies such as QR codes and NFC tags that can provide additional information to your customers, such as contact details for labelling replacements.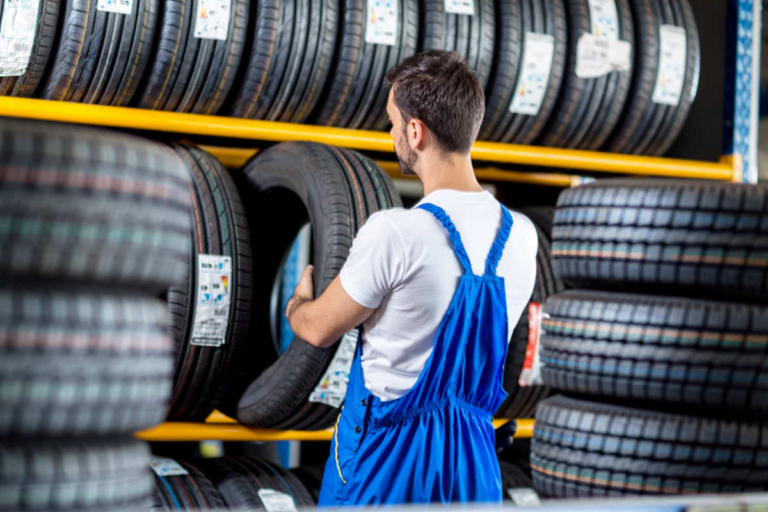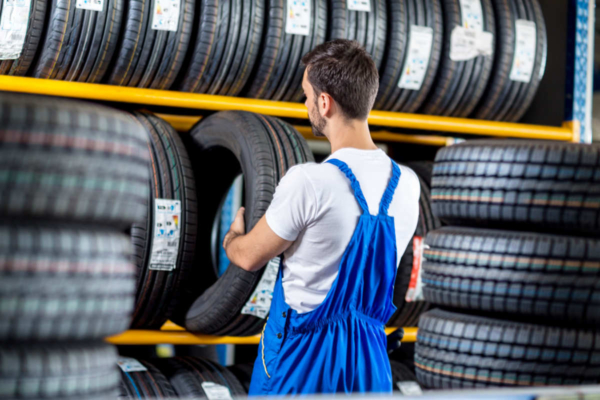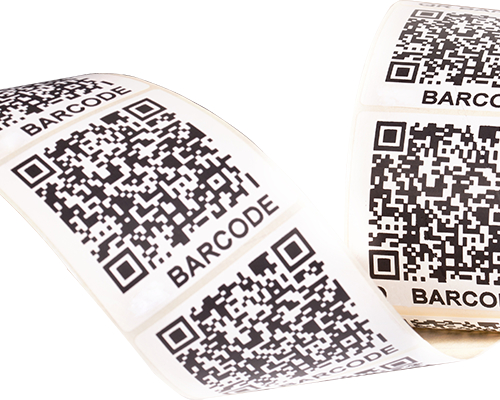 Tyre Label Safety and Compliance
In 2012, tyre labels were made mandatory in the EU, including the UK. Our designs provide relevant tyre safety information for each class. This includes how well they brake on wet surfaces, rolling resistance and the noise they produce.
From May 2021, regulation (EU) 2020/740 applies, which means the way in which tyre labels are produced is changing - for the better.
From a consumer point of view, it helps customers know what they are getting, along with true efficiencies. With this in mind, we offer superior services that print tyre labels in the correct sizes, shapes and colours so you can place them as per regulations.
A modern EU and UK tyre must contain a lot of information. Among these are tyre pressure and load capacity, which are present to establish safe driving practices across all types of vehicles.
So you need a solution that guarantees all consumers have access to the information they need. Our unique car tyre labelling system means we can print this information in a clear way that won't degrade over time and can withstand weather, heat and, of course, the road.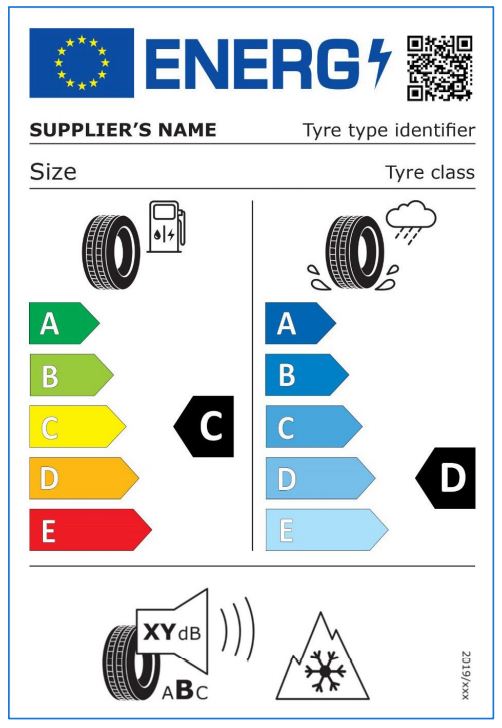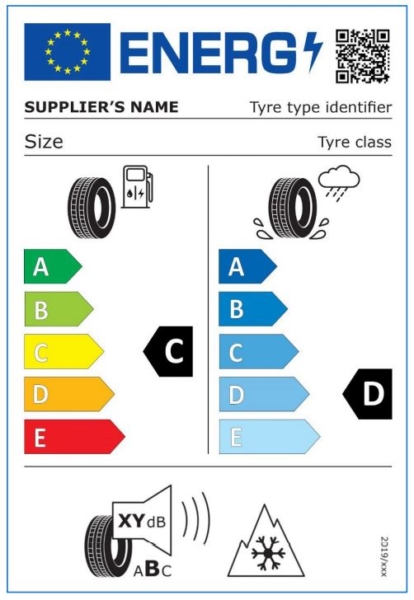 Durable Quality You Can Trust
From a consumer point of view, you need to provide clear labelling with your tyres. This is under EU and UK law. It helps both customers and industry professionals understand the tyres in use and will help decisions when choosing the correct tyre replacements for their vehicle.
Ready To Discuss Vehicle Tyre Labels?
Tyre labelling is mandated by EU and UK law. So you need to provide clear labelling for safety reasons. CS Labels offers more than just printing, as we test our labels against wear and tear, vehicle chemicals, UV and heat radiation. The labels produced are also compliant with industry regulations, including AIAG 1984 and CLP.
Don't compromise on safety - Speak with our team today for the clearest and most durable tyre labels available.