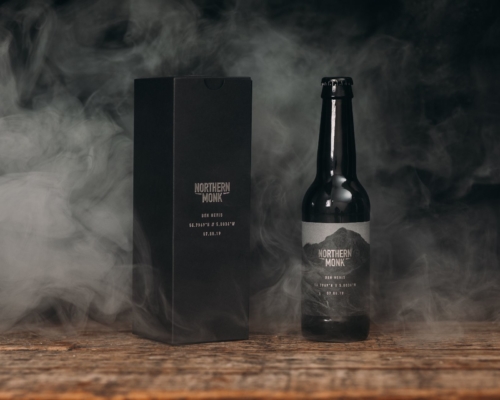 When you have spent months or even years perfecting the taste of your beer, you need to ensure it gets the attention that it deserves from your target market.
Your choice of beer labels plays a crucial role in marketing your brand and getting it noticed, so your design requires careful consideration.
Whether you are looking for a beer bottle or a beer can, there are many different factors you will need to consider to ensure you make the best choice for your products.
Whether you're a beer consumer, brewer, supplier, enthusiast or even critic, you'll know that the market is full of an endless supply of recognisable brands, regional brewery products and craft beers, and each of them has its own composition of flavours and taste.
Create a Personalised Beer Experience For Your Labels
Labels for beer are an essential element to the success of the product and also perform a variety of roles. From complying with legal obligations that are required to be displayed on the product, to providing a visual identity of your brand, beer labels are a fundamental part of the product.  This means designing beer labels that fulfil each of these elements is vital.
Be it bitter, lager, ale or stout, your favourite brew will be presented in its own unique style of can or bottle. Some breweries manufacture just one or two products, whilst others launch limited editions or seasonal ranges, but what is the common factor in all of these? They all have their identity and translating this through design execution into an eye-catching label doesn't have to be challenging.
In recent years there's been a change in the way beer brands engage with their customers. Some will only drink a particular brand, some will avoid a brand, whilst others will try everything, but there's been a shift. Consumers don't just want their beverage; they want an experience, and in many cases, the product presentation has as much attention as the product inside the can or bottle.
Carefully Consider the Design Elements of Your Label
Designing custom beer labels is the best way to ensure your brand is effectively represented and stands out from competing beer brands. Your label choice gives you the perfect opportunity to communicate your brand values and reinforce the image you want your brand to portray.
Carefully considering the design elements of your label is essential to ensure your products are perfectly tailored to appeal to your target market. Your label should enrich the customer experience regardless of the shape and size. The visual elements of your brand should create an impression that extends beyond the taste, to evoke an aspirational lifestyle that consumers want to experience.
From the luxurious feel of embellished labels to create an opulent look to quirky colours and stunning metallic elements to indicate an on-trend craft beer look, your beer labels can say a lot about your product.
This means that your choice of font, colours and imagery used should work in harmony to create impact and inspire consumers to try your products. The Hop Culture round-up of the best beer labels of 2021 shows that with creativity and imagination, beer labels can almost become works of art in their own right.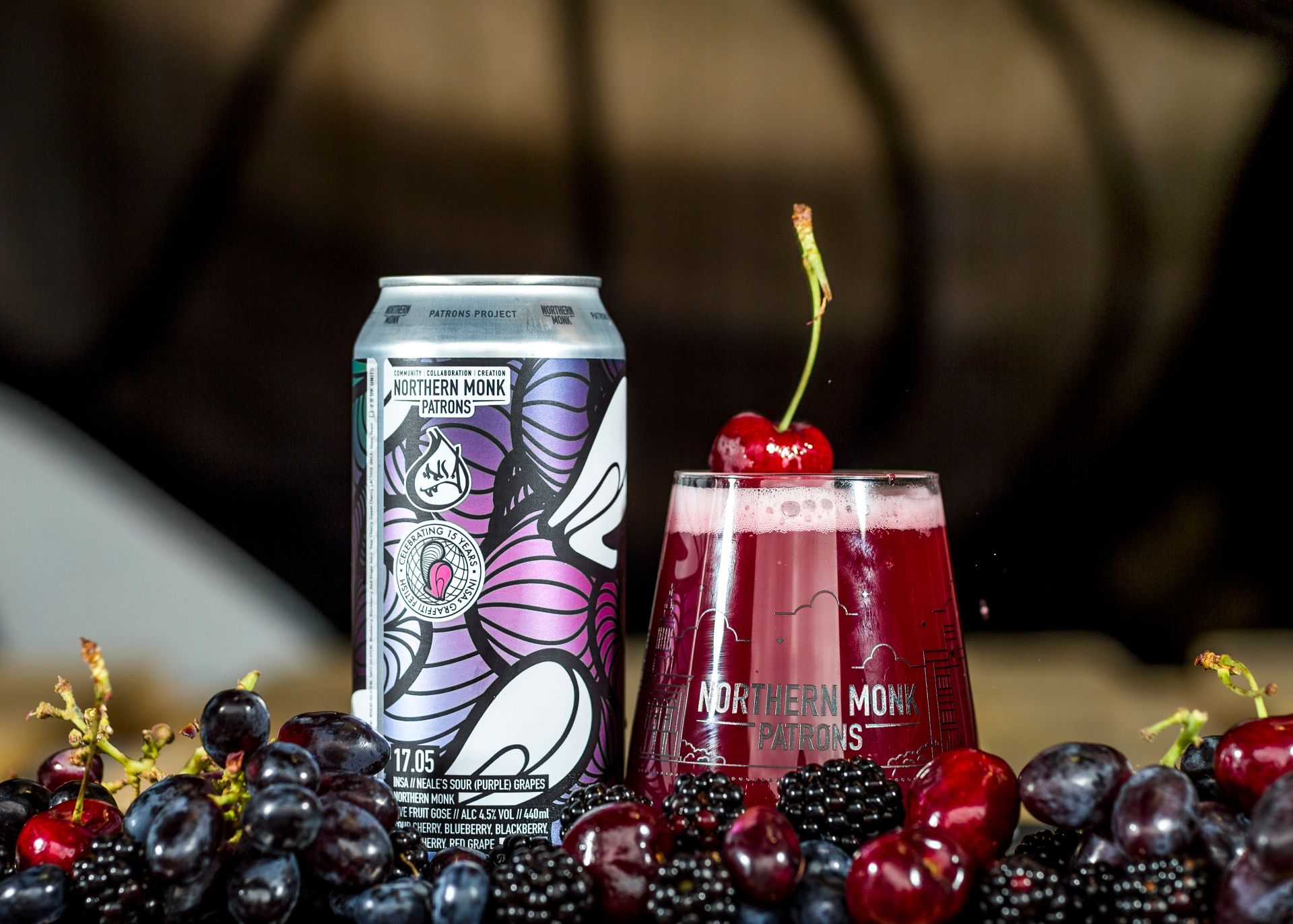 Choosing the Best Beer Labels for Your Brewery Brand
Another practical consideration when choosing the best beer stickers for your brewery brand is the label material. Thinking about the different ways your beer will be stored and chilled and then choosing a label substrate (the surface that the label will be applied to) that can withstand these temperatures is a crucial point to keep in mind.
You will need to select a label adhesive that is waterproof and can hold the label even when the product is placed in ice or water without peeling or fading. Choosing labels that are both visually appealing and practical is vital to ensure the integrity of your brand is maintained.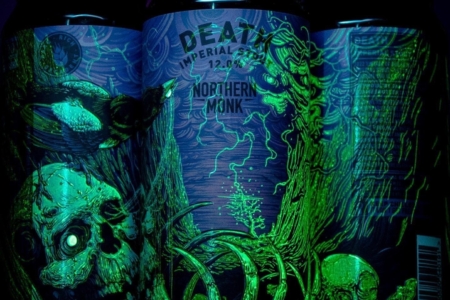 When day turns to night, this is the best time to see the magical effect achieved by glow in the dark spot embellishments and the impact that this can have on your beer cans.
Not only will they stand out from the crowd, but they will make your brewery brand look amazing in the dark. Whilst glowing, the label embellishment allows enhancements and highlights to specific artwork areas.
These areas of the artwork may only become visible when under specific lights such as UV lights or Backlights. They will also glow in the dark after exposure to bright lights.
Glow in the dark beer labels are a great way to give a positive consumer experience that's extraordinary, fun and festive.
Keep it Practical, but stay within Legislations
As well as communicating your brand effectively, you will also need to consider practical decisions when designing your labels. One essential factor to consider is the need to comply with legislation.
From a legal perspective, labels for beer must comply with European Food Information to Consumers Regulation No 1169/2011 (FIC) and the Food Information Regulations 2014 (FIR), so it is crucial that breweries adhere to these regulations and ensure that their label design complies with these rules.
Labels can be produced in various types such as single-ply, peel and reveal, barn-door, and wraparound labels to suit any kind of application, without any concern for the custom shape or size required, whether it's for bottles, cans, barrels, or kegs.
With the majority of our labels being finished in either a matt, gloss or textured laminate, we can confidently say that we eliminate the common "chipping" effect that can happen during application. This ensures that your labels look as good on the bottles and cans as they did when they left the production facility.
What should your label include?
In addition to being eye-catching, a label also needs to inform the customer; providing information they need to make an informed purchase, alongside all information required by law. For example, alcoholic beverages (such as beer), need to include the following three things:
Name and address of supplier or bottler
Country of origin (e.g. France or a Blend of... from Italy, Spain and Portugal)
Quantity of product (e.g. 33cl or 750ml)
Alcoholic Strength by Volume (if over 1.2% by volume)
Allergy declarations (See EU FIC regulations) NB Liquorice is an allergen for alcoholic labelling purposes)
Use by date (for alcoholic beverages of 10% or lower)
Ready to taste the perfection? How can we help?
CS Labels work in partnership with over 200 breweries from homebrew to world-recognised brands, and, as a multi-award-winning manufacturer, we're renowned within the brewery industry for being able to offer a solution to meet your needs whether it be beer bottle labels or cans.
CS work extensively within the food and drink industry and as such our labels are compliant in the UK with all applicable food safety regulations. The toner used in our digital label printing presses is FDA-approved and produces no hazardous emissions or VOCs (Volatile Organic Compounds), so you can relax and enjoy peace of mind.
Whether it be for your core range or a special one-off edition we have a team who can work with you on a one-to-one basis to ensure you find the label that will maximise your potential beer sales. With a variety of materials, finishes, and sizes, we aim to provide the best CMYK print quality whilst being cost-effective.
Read some Brewery case studies here to find out how we can help transform your brand and help with beer label printing.
A food label says a lot about a product and the brand behind it.  Labels impact consumer buying decisions, and it's important to know how to get the most out of your product.
Digitally manufactured labels make perfect printed food labels. Consumers make their buying decisions based on previous experiences or are drawn to what catches their attention.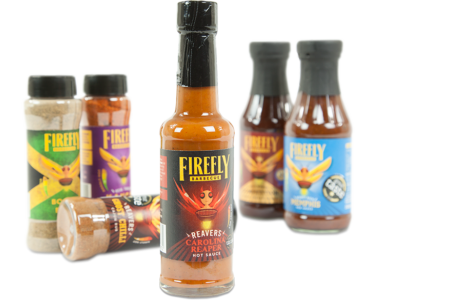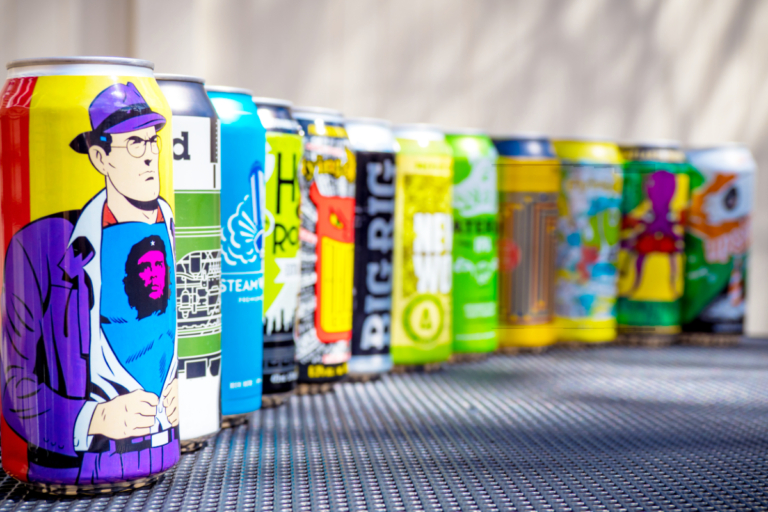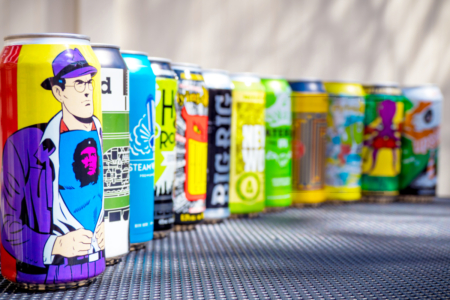 Craft drinks, otherwise known as small-batch beverages often showcase the best brand has to offer. Flavours are often fresh and seasonal-based and make fantastic additions to cocktails.
Craft drinks are often rated for their craftsmanship and contribute to the expanding beverage market as a whole. Currently, the trend is that quality is more important than quantity, and small-batch beverages are leading the way both in public bars and within homebrewing environments.
We supply our labels with a textured matt laminate which has a consistent finish that is more durable and robust than a textured varnish favoured by many of our competitors.
All our canning labels are finished with a laminate; this ensures we can print even the highest ink coverage safe in the knowledge that there will be no cracking.
CS Labels print digitally so slight amendments and, changes do not require new plates keeping costs down and the need for additional tooling is not required.
Talk to us about printing using our Xeikon Ink-Jet.
Look at our options on spot varnishes, special finishes and metallic substrates.