Stewart Brewing - The Collector Gin
About Stewart Brewing
The family-run brewery is a multi-award-winning craft brewery based in Edinburgh.  Since its beginning in 2004, it has developed into one of Scotland's most successful breweries with a huge following for its ranges of craft beer and gin, and has become one of Scotland's most reputable breweries.
"We we're inspired by another beer label design we had seen, (peel and reveal) and thought that approach would work well.  Once we found out that CS Labels were the manufacturer, we decided to reach out."
Stewart Brewing
Stewart Brewing created a specialist gin, as an homage to George Forrest, (the famous Scottish botanist).  Created using a blend of a selection of seven locally-gown botanicals (near to George's old home).  It was really important for the ingredients to be explained and why the combination worked so well together.
The Challenges & Solutions
"Label space is always limited.  Depending on the design, often high volumes of text aren't suitable, both in terms of the artwork and label shape and size.  It's why a peel and reveal lable was the perfect solution.  As a craft gin, the feel of the label was almost as important as the look.  Stewart Brewing were keen to give texture to the label.  We looked at the design and proposed a Tintoretto Gesso material for the top layer to give texture and a raised tactile varnish on elements of the artwork to make the colours really pop and draw attention.  The combination worked beautifully!"
CS Labels
"Our product has an interesting brand story, inspired by a local plant hunter George Forrest, the peel and reveal label fit perfectly to showcase his story in a unique and engaging way. It helped us to get a lot of information on the bottler rather than a leaflet which would just been thrown away." 
Stewart Brewing
Why would you recommend CS Labels?
"No reason not to! We are happy to have found a great partner to help us bring this new product to life. Since the launch we have received great feedback and are excited for the future of our gin."
Stewart Brewing
The front label has a combination of materials to create a 2-page, 3-page-view, peel and reveal label with a specialist adhesive used for drinks bottles.  The Tintoretto Gesso top layer was embellished with a matt, tactile, raised varnish.  All layers were printed in full colour with a matt laminate finish.
"It was a complex process due to the fact it was a new project for us and there were so many unknowns, but we had help along the way from the team at CS Labels."
Stewart Brewing
With peel and reveal labels or any type of embellishment you get added value.  Often used on labels for premium products, the consumer will have an indication of quality based on the presentation.  By utilising multiple layers on the label, it actually delivered a cost saving, negating the requirement for additional paraphernalia.  This added-value solution delivered everything together!
"The labels have been a key USP for our product and really helped us to showcase the story behind our new brand. Without the peel and reveal label it would be harder to promote our brand story."
Stewart Brewing.
To find out more about Steward Brewing, or to order yourself a bottle of The Collector's Gin, visit thier website,
or follow @StewartBrewing on Twitter
Check out our other case studies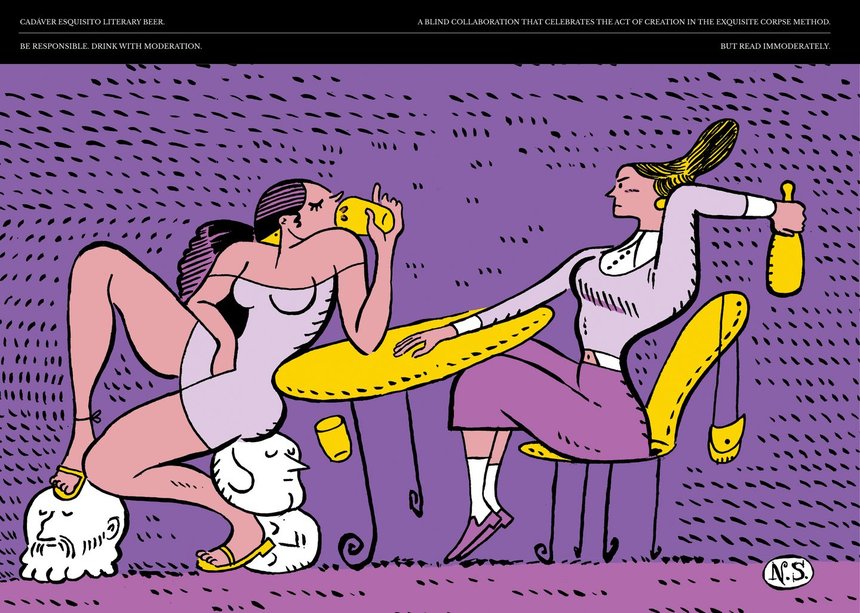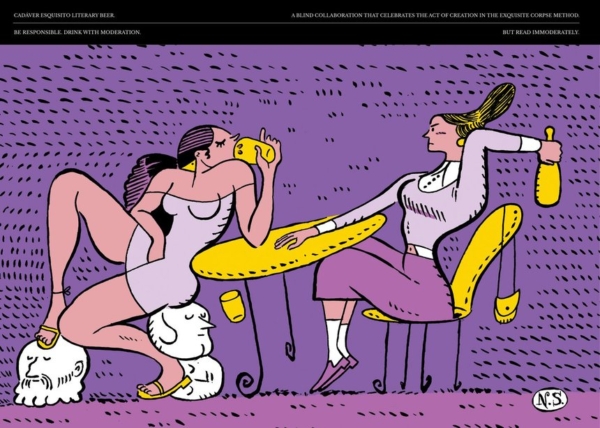 CASE STUDY Portuguese design agency wins a number of awards for their ludacris illustrations printed onto beer labels. Joao Brazao of Cadaver Esquisito drank a beer from Northern Monk when he noticed the stand-out labels that CS produced. These labels were more than just your standard beer labels and this sparked an idea for huge…