About Murphy's Gin
Murphy's Gin is a fledgling, family owned, craft distillery based in Liverpool, (with obvious links to Ireland), manufacturing hand-made premium craft gins.  The environmentally conscious distillery uses low-footprint, lightweight bottles to present their spirits along with paper labels and tamper seals.
CS were able to provide examples of how the brief had been executed successfully.  With a history of delivering embellishments on specialist materials, Murphy's needed to achieve something exceptional, CS were a great fit.
"I contacted a few companies that I knew from working in the food industry however none were able to accommodate this specification.   In the end I trawled the internet and requested sample packs from a few companies.  We received a great sample pack from CS - there were a few spirits and craft beer labels, and we liked the finish on several of these labels.  We had also researched CS as it was important to us that all of our suppliers shared a similar ethos with regards to environmental and sustainability aspects.  Our contact was very easy to speak with and was able to quickly deal with any queries".
Lianne Murphy – Murphy's Gin
The experienced team at Murphy's had a clear specification and were able to communicate exactly what was needed.  The brief included a specialist paper with embellishments consisting of metallic copper foiling and embossing.   The main objective was to bring added value to the labelling to reflect a high-end product.
Why would you recommend CS Labels?
"The labels have turned out exactly as we had anticipated, if not better.  We have had many positive comments about our label design and they look great on shelf."
Lianne Murphy - Murphy's Gin
The artwork was already finalised and through consultation the areas for foiling and embossing were agreed to deliver an  eye-catching label.  Common plates were recommended for the flavour designs.  These will always save time, cost and deliver consistency across a brand ranges.
"Between the two of us we worked the best options on the embossing and metallic print areas so that we could just have one set of plates for this aspect of the label.  This meant that we could combine the print runs across all 3 flavour variants and therefore remove time and cost from the entire process, this was a huge benefit to us." 
Lianne Murphy – Murphy's Gin
"The project with Murphy's Gin is an exact example of how a CS Signature consultative process can really aid the delivery of a label design.  The range is vibrant and eye-catching, and the gin is delicious too!  We always try to promote the benefits of digital to our customers and this includes considerations for added-value too."
Paul Humpage – Sales Director, - CS Labels
For more information on Murphy's Gin, visit their website at www.murphys-gin.com  or follow them via @MurphysGin
Check out our other case studies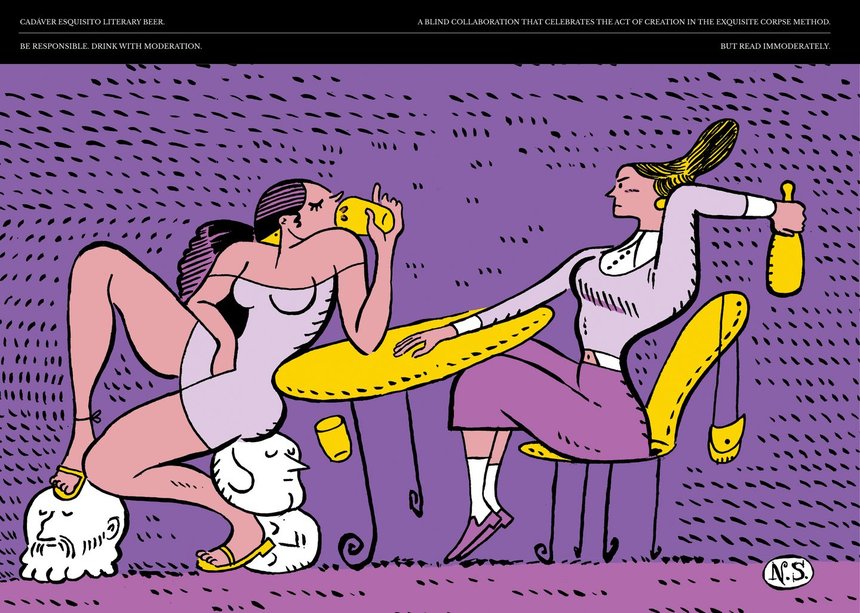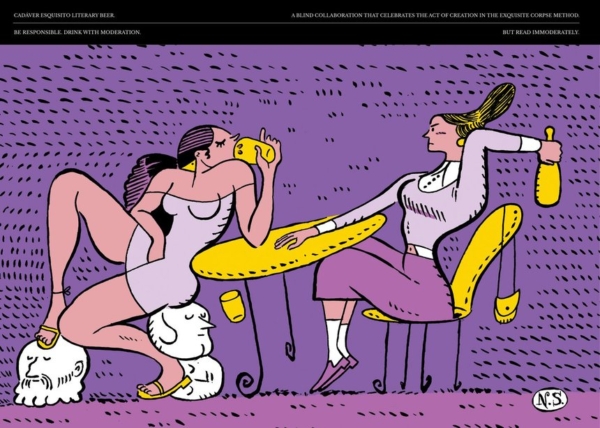 CASE STUDY Portuguese design agency wins a number of awards for their ludacris illustrations printed onto beer labels. Joao Brazao of Cadaver Esquisito drank a beer from Northern Monk when he noticed the stand-out labels that CS produced. These labels were more than just your standard beer labels and this sparked an idea for huge…