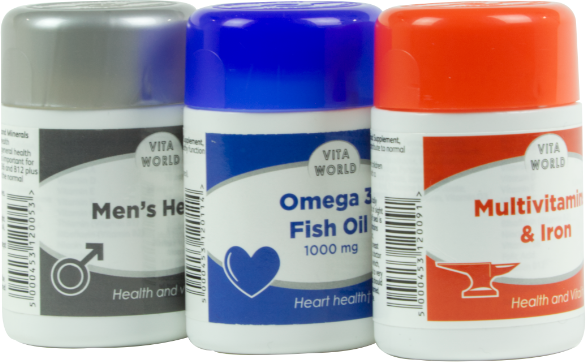 Clinical labels are usually used in laboratory environments or are attached to products during clinical trials. This can range from box labels, tube labels, tubs, plastic or glass bottles, you imagine it, it probably requires some sort of labelling.
Clinical labels can often incorporate variable data elements such as barcodes or reference codes which are associated to a record of some sort. They are typically white in colour with an easy-read text colour and can vary in shape and size depending on where they need to be adhered to. They are often overwritten with a pen or by using a printer. For example, test tube labels are often marked with a pen during a clinical process. It's important that the information can't be wiped away, or that the label doesn't peel off.
Text sizes for clinical labels also vary can at CS we can print as small as font size 1, so if this is a requirement for your clinical label, we can deliver this for you!
Clinical labels can be manufactured using a variety of materials including Polypropylene (PP) which can be white or silver in colour or clear for a no-label look. Polyethylene is also popular as well as different paper stock, although any background colour can be printed.
Finish options can include gloss, matt or even textured varnishes, and if you need something particularly durable, it may be more suitable to opt for a laminate. It's always best to seek advice and explain how your label will be used so that the most suitable construction can be recommended for your clinical label.
Depending on your label design and layout, it may be that your clinical label is a basic shape such as a rectangle or circle, but if you have a specific shape that you need, we can always have a specialist cuter created, or use our laser technology which may be more effective, depending on your requirements.
For example, for laboratory instruments that are routinely used, labelled, washed and re-used, a paper label with a removable adhesive might be best, whereas a bottle of chemical solution would be best suited to a white PP with a permanent adhesive. Other labels may be subject to particularly hot, colt or wet environments and need to be able to communicate the information printed regardless. For these situations, ask about extra-strong adhesives, or wipe-clean labels.
We can print text in a font size as small as 1! Depending on what your label is being used for, it's worth checking the labelling guidelines to ensure your clinical label remains compliant.
If your clinical label is printed using Xeikon dry toner it is non-toxic and is even safe to be in contact with food. It is always important to ask what technology is used to print clinical labels to manage any chemical contamination.
An overprinted label is where a label was manufactured, and then printed on top of the original print with additional information. An example of this may be a batch code or serial number.
Barcodes on clinical labels are really commonplace. At CS, our digital print presses run at 1200dpi delivering high-definition print which will support barcode scanning. All we need is the label artwork and the barcode data. If you need any help or advice with this, speak to our team who can guide you through the process.