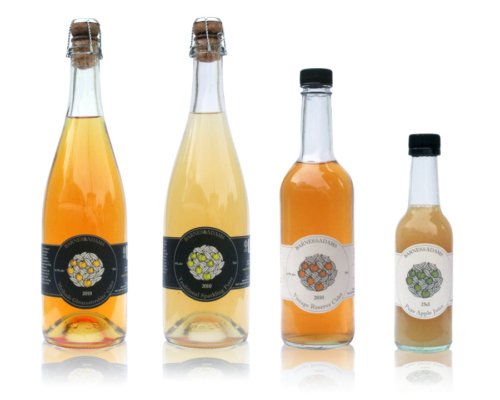 The cider market is huge and it's only expected to grow. From enthusiasts to large businesses, the scope of flavours on offer is extensive. It's no longer just about being an apple by-product, it's more about how brands capture consumers.
Cider is considered to be the "healthy alternative" to beer, especially with various non-alcoholic options too, and a once small, niche market is now very popular, on an international scale and enjoyed by a much larger demographic.
Breweries have moved on from their older image of delivering in plain bottles, with cider now available with both bottle labels and cans.
The beauty of labels is that they can be created for a purpose and to your shape and size. So it doesn't matter so much if your working with cans, barrels, glasses or plastic bottles. The perfect combination of artwork, colour, style, material, and finish can be compiled to ensure that the label gives the right information and impression to have a positive impact on consumers.
With an evergrowing portfolio, we have worked with small-batch, limited editions, craft and home-brewers to big established breweries. So, if you're looking for digitally printed cider labels that can be colourful, bold and vibrant, let us advise the best solution in line with your label design and requirements.
Cider Labels Technical Information
Our labels are printed on high-definition digital presses using either dry-toner or inkjet and due to the chilled and damp environment in which your cider labels may be stored, we can recommend the perfect adhesive and waterproof finishes to protect your label and give them durability.
Cider labels are usually complete with either matt, gloss or textured varnishes. Though the design process is important to ensure that the areas can facilitate these finishes.
Looking for premium labels? Have you considered embellishments such as spot varnishes? These can highlight particular areas of an eye-catching label drawing attention and giving an extra sense of stimulant to customers picking up a label from the shop shelf. There are a range of embellishments available from metallic foiling, to raised textures. Don't forget to order your samples today.
Want a no-label-look style? Why not opt for clear PP material? It can wrap around your bottles, giving the impression that the print is directly on the bottle showing the quality of cider when using clear packaging. Recently, we produced clear labels for Wasted Apple, they said:
"We were absolutely delighted. The move to clear was definitely right and I'm really pleased with the clarity of the print.
CS Labels and the Sales team definitely pulled out all the stops to get us the product on time and we are genuinely delighted with the sticker results. "
Additional Benefits of Using CS Labels
CS works closely with various regional and national contract canners and bottling companies to schedule the fast turnaround and delivery of your labels in time for your cider bottles or cans to be filled.
A specific printing schedule and delivery plan have been established, along with a brewery management service that facilitates smooth communication for the perfect custom cider labels.
Ready To Discuss Your New Cider Labels?
Frequently Asked Questions - Cider Labels
Yes of course. We can print to your requirements and also complete the job to your preference, including number of labels per roll, front and back labels together / or separate.
We can have cutters made specifically to the shape and size required.
Yes. There are various options available when it comes to metallics and this is usually reliant on budget. We can print in metallics if your labels are printed on our silver material using our colour logic system, alternatively, you may want to opt for an embellishment involving hot foiling which can give real added value too.
We work with high-resolution PDF files.
Craft drinks, otherwise known as small-batch beverages often showcase the best brand has to offer. Flavours are often fresh and seasonal-based and make fantastic additions to cocktails.
Craft drinks are often rated for their craftsmanship and contribute to the expanding beverage market as a whole. Currently, the trend is that quality is more important than quantity, and small-batch beverages are leading the way both in public bars and within homebrewing environments.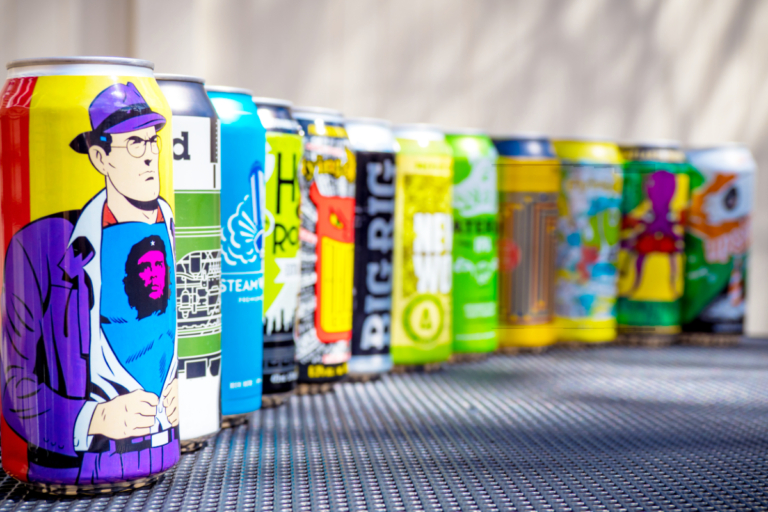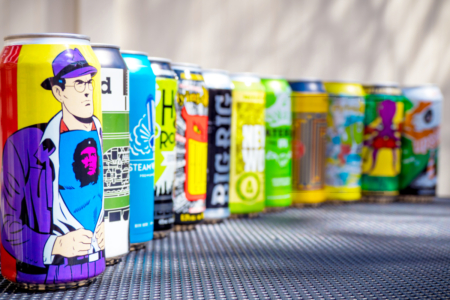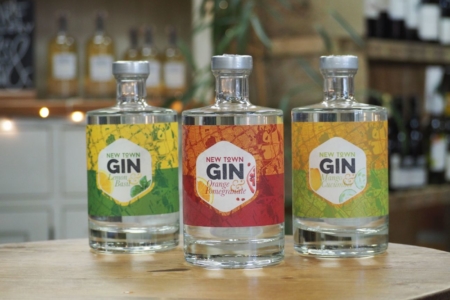 Distilleries create a plethora of spirits including gin, whiskey, vodka, rum. Each has its own processes and origins depending on the brand.
The drinks market is one of the largest industries and the competition to become a recognised brand is tough, which is why it's vital to create eye-catching labels that will help your products stand out.