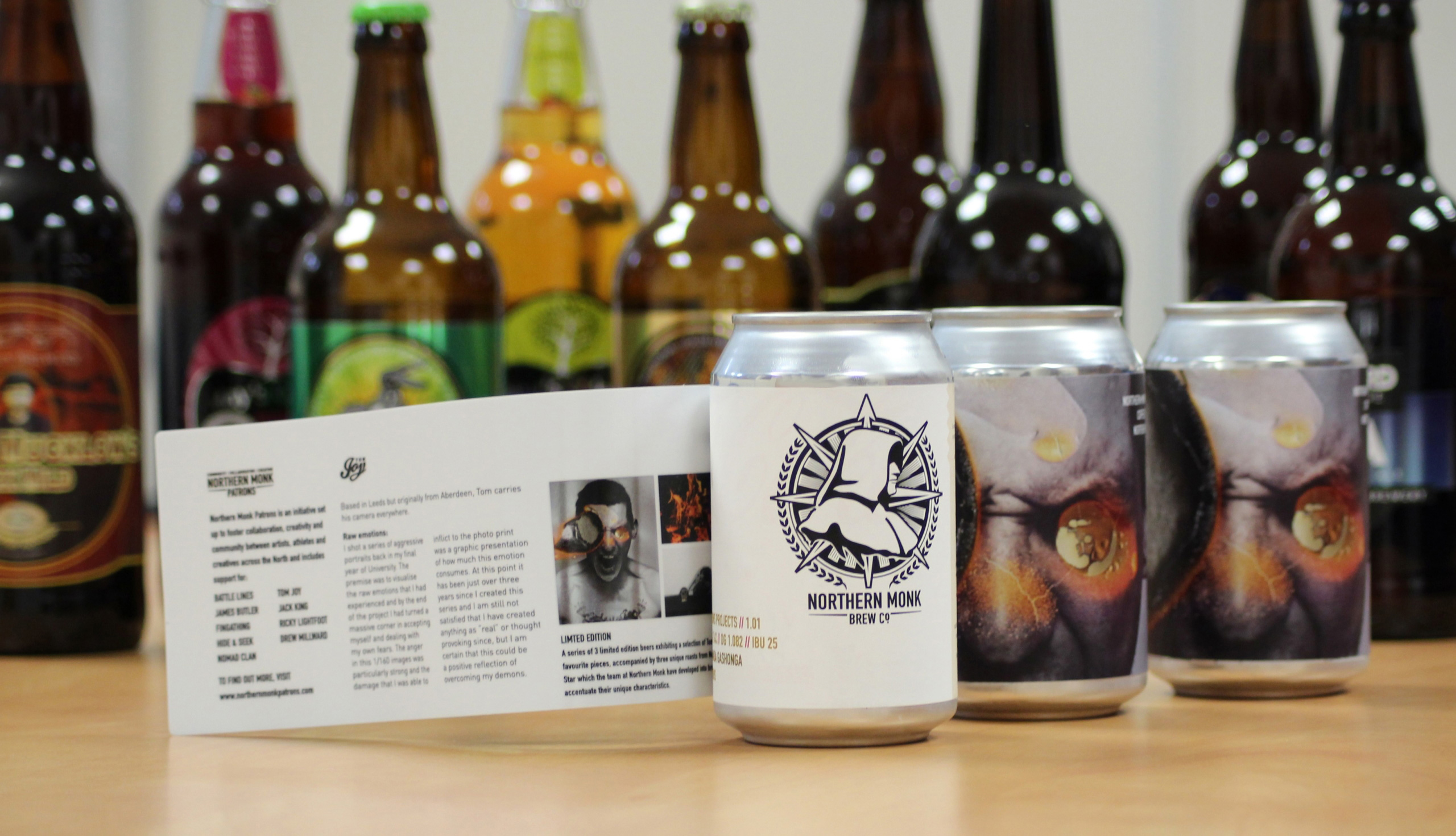 The cider market is huge and it's only expected to grow. From craft cider enthusiasts to big cider brands, the scope of flavours on offer is extensive. It's no longer just about being an apple by-product. So how do brands capture consumers to their brand?
Cider is considered to be the "healthy alternative" to beer, especially with various non-alcoholic options too, and a once small, niche market is now very popular, on an international scale and enjoyed by a much larger demographic.
Beer brands have moved on from their older image, delivered in plain bottles, cider is now available in cans too!
The beauty of labels is that they can be created for a purpose, so regardless of if your cider is in a can, barrel, glass or plastic bottle, the perfect combination of style, material, finish and adhesive can be compiled to ensure that the label gives the right information and impression about the cider brand.
Here at CS, we work with all sorts of Cider brands, from small-batch, limited editions, craft and home-brewers to big established brands. So, if you're looking for classic cider labels, or something colourful, vibrant or even to apply a texture to your label, there are many options available.
Cider Labels Technical Specifications:
Our cider labels are printed on high-definition digital presses using either dry-toner or inkjet, so if your cider labels need to project a particular image using a specific size, shape, finish or material, CS has the solution. Due to the chilled and damp environment in which your cider labels may be stored, we can recommend the perfect adhesive and finish to protect your label and give durability.
Cider labels are usually finished with either matt, gloss or textured varnishes.
Is your Cider a premium brand? Have you considered embellishments such as spot varnishes? These can highlight particular areas of an eye-catching label drawing attention and giving an extra sense stimulant to customers picking up a label from the shop shelf.
Want a no-label-look style for your cider? Why not opt for a clear PP material. Once on your bottles, it can give the impression that the print is directly on the bottle showing of the quality of your cider if contained in clear packaging. See What we delivered for Wasted Apple, they said:
"We were absolutely delighted. The move to clear was definitely right and I'm really pleased with the clarity of the print. CS Labels and the Sales team especially pulled out all the stops to get us the product on time and we are genuinely delighted. "
Additional Benefits of Using CS Labels
CS works closely with various regional and national contract canners / bottling companies to schedule the delivery of your labels in time for your cider bottles or cans being filled. There's a designated print runs and delivery schedules including a brewery management service to ensure communication works seamlessly between all parties.
Yes of course. We can print to your requirements and also complete the job to your preference, including number of labels per roll, front and back labels together / or separate.
We can have cutters made specifically to the shape and size required.
Yes. There are various options available when it comes to metallics and this is usually reliant on budget. We can print in metallics if your labels are printed on our silver material using our colour logic system, alternatively, you may want to opt for an embellishment involving hot foiling which can give real added value too.
We work with high-resolution PDF files.