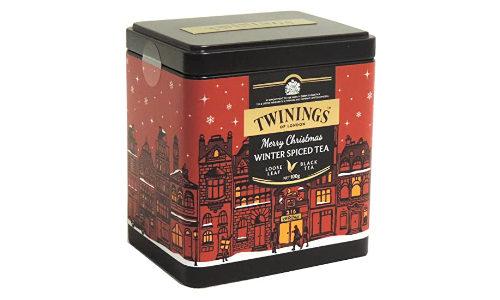 Tea and coffee are possibly the most consumed hot drinks around the globe with approximately a billion cups of tea and coffee consumed daily! Brands have so many considerations on how to package and label their tea and coffee products. With an ever-growing choice of sources, flavour combinations, and ways of consuming them, deciding how your brand will look and be marketed has never been more important.
For example, fruit teas are more popular now more than they ever were. The market is also growing in decaffeinated and immune-boosting ranges marketed to have health benefits too. Think about the beverage's aisle in your local supermarket, the choices sometimes feel endless. With coffees and teas available in loose-leaf, powders, granules, fresh beans, pods, sachet servings, tubs and jars and being consumed cold as well as hot, labelling is paramount!
Aside from having the branding all agreed, there are lots of things you can do to draw attraction to your coffee or tea labels including:
Stamps - If your product is Fair Trade, Organic, certified in a Food Assurance Scheme etc, then make it known on the front of your label for consumers to see. It may be the deciding factor!
An engaging quote - Use adjectives that your consumers will want to associate with their experience. For example, on coffee, using words like "rich" and "smooth" or "fruity" and "refreshing" for tea helps to build anticipation. It's always a great idea to share the strength of your tea or coffee too.
Use Imagery - images draw attention, set expectations, create anticipation and it's much easier to communicate something with a picture.
Serving suggestions - some teas are best served with milk or black. Of course, it comes down to personal preference, but a recommendation on how tea or coffee would really be best enjoyed is not only a reason for your product to be tried, but it could encourage more people to try it in different ways.
Show off the product - perhaps your packaging is clear allowing the coffee to be seen. Clear labels can support this style making the leaves or beans be the real star of the show!
Packaging and labels give information about the product and it's important that all of the legislative information is included, for example, nutritional information, product source, manufacturer etc. The guidance states that your label must be easy to read and understand, permanently fixed to the packaging, and not misleading in any way. Read more on the UK government website here
Tea & Coffee Labels Technical Specifications
For tea and coffee labels, it makes sense for labels to be water-resistant as it's likely they'll need to be splashproof. Speak to our sales team for information on what is most suitable.
Labels can be manufactured in the following materials:
White Polypropylene (PP)
Silver Polypropylene (PP)
Clear Polypropylene (PP)
White Polyethylene (PE)
Matt Paper
Semi-gloss paper
If your products are being machine-labelled, or it may be completed by hand, we process your order to your specification.  You can tell us which leading-edge you need, and also how many labels you need to a roll.  If you need single labels sheets, we can do that too!
It may be that your product is sold in flexible, stand-up pouches.  Of course, CS can manufacture your pouch labels, but it may be worthwhile considering a printed pouch.  Our sister brand CS Pouches deliver high-quality, high-definition printed pouches.  All labels and flexible pouches manufactured at CS are done so in a fully accredited AA-rated BRCGS and ISO9001 environment.  For more information on CS Pouches, visit www.Pouches.co.uk or speak to our Sales team who can advise what will be best for your product and brand.
There's a lot that goes into consumer buying decisions and of course, this also applies to the wine market. Everything from vintages to specialist growers, deciding which wine is picked off the shelf or clicked to order online has many considerations.
A big part of all that is the labels for wine bottles themselves. This is where the vital information is displayed, it's where all of the key details are arranged, and it's also what will draw the attention of the consumer when they're browsing a range of different options in front of them.