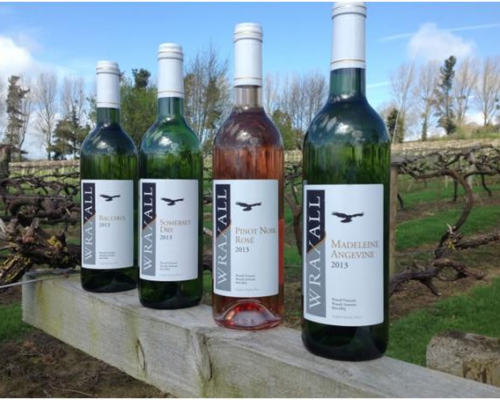 What's you're favourite type of wine?  White, Rose or Red?  Still or Sparkling?  When picking out a new bottle, how much time do you spend reading wine bottle labels?
The thing is, a wine bottle is one of the most recognisable shapes there is, but the options available both on the inside of the bottle and outside the bottles are endless.
We're told to never judge a book by its cover, but consumers buy with their eyes and labelling is really important.  Whether it's a wine produced from an artisan winery, or part of a large vineyard brand, its packaging needs to communicate information about it.
Wine labels can be made from a selection of substrates including white, silver or clear materials.  At CS Labels, we can print a huge spectrum of colours and metallics bringing your label to life.
But wine labels aren't just about the information, often they include images, e.g. a juicy grapevine, detailed logo, or even artwork.  All of our labels are manufactured digitally, so high quality imagery is never a problem.
At CS we're experts at embellishments.  Our skilled team can transform a label design to include artwork highlights giving a premium feel to the label which contributes to the experience.  Find out more about our CS Signature range.
Country of origin and specific region of appropriate
Type of wine (e.g. white, sparkling, Brut)
Alcohol strength by volume
Bottle volume (e.g. 750ml)
Supplier details
Allergens